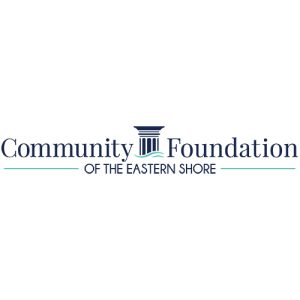 Salisbury, MD – The Community Foundation of the Eastern Shore honored four award recipients and celebrated annual grant-making efforts at its Annual Meeting and Report to the Community on November 3rd. The Foundation announced a total of $6.1 million in grants made in fiscal year 2023, including more than $549,000 in scholarships to local students. 
To kick off the Foundation's 40th year and Giving Tuesday campaign, attendees were surprised with forty charitable gift certificates placed throughout the crowd. Winners each received $1,000 to gift to a nonprofit participating in the Shore Gives More Giving Tuesday campaign. 
"At CFES we believe everyone can be a philanthropist. By involving attendees in the giving process and kick-starting Giving Tuesday, we hope to highlight the many wonderful nonprofits on the Lower Shore," says CFES President, Erica Joseph. "We vet these organizations and partner to strengthen our collective outreach and donors know their gifts are going to local good."
The Mary Gladys Jones Volunteer of the Year Award was awarded to Al "Hondo" Handy honoring his commitment to volunteering and unselfish contributions to his community. Through his investment of time, talent, and expertise he has inspired others with a positive attitude and altruistic actions, empowering others to do the same. For his unwavering dedication and love for the local community Mr. Handy will receive a $1,000 gift to designate to the charity of his choice.
The Nonprofit Award of Excellence honoring Richard A. Henson was awarded to Worcester County Developmental Center. Their creative and committed approach to providing educational, social, vocational, and residential programs encourages self-reliance, achievement, and economic independence for adults with developmental disabilities in Worcester County. For their dedication to empowering adults with developmental disabilities to create rich, meaningful lives as inclusive members of society, Worcester County Developmental Center will receive $5,000 to support their work.
The Frank H. Morris Humanitarian Award was awarded to Terry Greenwood for exemplifying the qualities of leadership, integrity, compassion, and generosity to our community. He has championed numerous nonprofits and charitable causes, served as a mentor to many, and served throughout the Lower Shore in various professional and volunteer positions. For his dedication to a life of service for the betterment of others Dr. Greenwood will receive a $2,500 gift to designate to the charity of his choice.
The Chairman's Award was presented to Mike Truitt for his invaluable service and dedication to the Community Foundation. His willingness to always step up, fill in any voids, and advance the mission of the Community Foundation epitomizes leadership and excellence.