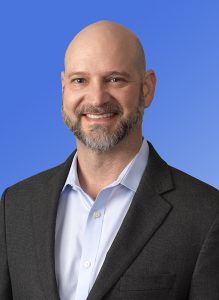 SALISBURY, MD – CFS, Inc. (Comprehensive Financial Solutions) provides personalized solutions to its clients across Delmarva and throughout the United States, including Financial Planning, Small Business Retirement Plans, Tax, Insurance, and Wealth Management.
This past year was remarkable for CFS. "In 2021 our firm made a commitment to continue developing a support team to improve internal processes, customer service, client retention and firm expansion. These efforts will also allow our firm to continue attracting top tier Financial Professionals – creating a diverse and talented team for our clients.", announced CFS Partner, J.D. Schroen, CPA.
With that being said, CFS would like to introduce its newest team member, Tim Gonzales, Certified Financial Planner®. Tim joins CFS with 17 years' experience in the financial industry, including earning the Accredited Asset Management Specialist™ designation. Tim chose CFS because of its commitment to the client experience, commitment to growth and most importantly, because of its support team's dedication to clients. The firm's level of client care "was the most impressive and alluring feature of CFS", confirmed Tim.
After an in depth "courtship", CFS partners are confident Tim will be an excellent addition to the team. Tim's belief that a broad and full client relationship can lead to an increased recognition of possible risks to overall financial plans and can enhance the likelihood of positive outcomes, aligns with the company's core commitment to comprehensive client care.
A graduate of Salisbury University, Tim has lived on the Shore for over twenty-five years, and makes his home in Salisbury with his wife, Amy, and their miniature poodle pup. He enjoys spending time with his family, traveling, and appreciating the great outdoors.
At Comprehensive Financial Solutions (CFS) we have assembled a Team of experienced, highly qualified professionals who have been helping families pursue their financial goals for over 35 years. Securities and advisory services are offered through Cetera Advisors LLC, member FINRA/SIPC, a broker-dealer and registered investment adviser. Cetera is under separate ownership from any other named entity.