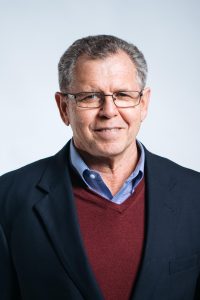 Salisbury, MD – The Financial Services Institute (FSI), the leading advocacy organization for the independent financial services industry, has named local financial advisor Bruce Robson, of CFS Financial, to FSI's 2022 Advocacy Circle of Excellence for his commitment to FSI's advocacy mission and ensuring Main Street Americans' access to affordable, professional financial advice.
"I am honored to be recognized among the FSI Circle of Excellence members," said Bruce Robson, Certified Financial Planner™. "FSI's mission of educating lawmakers and regulators on how independent financial advisors, such as myself, help clients to secure their financial futures is essential. Working together, we can help Americans achieve their financial dreams."
FSI Advocacy Circle of Excellence honorees are determined by their contributions to the advancement of the profession and dedication to the industry's advocacy priorities.
"The steadfast commitment of our members is essential to ensuring Main Street Americans continue to have access to the affordable, professional financial advice that can help them achieve their financial goals," said FSI President & CEO Dale E. Brown. "We are proud to count Bruce among our members, and we are very pleased to recognize him for their exceptional contributions to our work on behalf of our industry and Main Street American investors. Bruce truly makes a difference in our profession, and we are grateful for their dedication and example."
CFS offers personalized solutions to its clients across Delmarva and throughout the United States, including Financial Planning, Small Business Retirement Plans, Tax, Insurance, and Wealth Management. Bruce has been an independent advisor for 35 years and is affiliated with Cetera Advisors LLC. Bruce Robson is active in his community, specifically Horizons Delmarva for 18 years and Lower Shore Land Trust for many years, acting as Treasurer since January 2022.
More information on CFS Financial Solutions can be found at www.CFSfinancial.com.