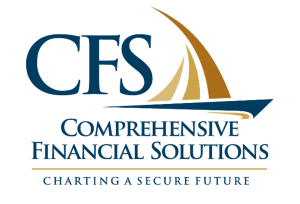 Salisbury, MD – CFS, Inc. (Comprehensive Financial Solutions) provides personalized solutions to its clients across Delmarva and throughout the United States, including Financial Planning, Small Business Retirement Plans, Tax, Insurance, and Wealth Management.
Salisbury University's Business Programs are accredited by AACSB International, affirming the school demonstrates a distinguished level of performance in its programs. Previously recognized as a Top 100 Best Values in Public Colleges by Kiplinger's, it is the largest college-level center for business education and development in the region.
Salisbury University recently created The Financial Planning Advisory Panel, consisting of a select group of financial industry professionals, alumni and friends of the financial planning program, Perdue School of Business. The program became the first CFP Board Registered Financial Planning program in Maryland in 2002.
The goal of the FP Advisory Panel is to assist the program's growth and meet workforce needs. The panel supports its students to succeed and grow into capable financial planning professionals through mentoring students, identifying internship opportunities, guest speaking engagements, supporting students in developing industry relationships through profession networking events, and supporting students in raising financial planning awareness across campus and in the community.
CFS's Michael Sise, Certified Financial Planner™ and Partner, and Matt McKinley, CFA, Director of Business Development, are both FP Advisory Panel members. Matt is an alumnus of Perdue School of Business, while Michael taught as an adjunct professor in the Finance Department in recent years.
Professor and member of the FP Advisory Panel, Shan Lei, Ph.D., CFA, CFP™, stated "They share their individual academic experience at SU and contribute important advice about growing the financial planning program. We are anticipating and value their continuing support for our program."
Matt expressed his excitement, commenting, "Assisting students in identifying financial planning as a career path is important and rewarding to me. Salisbury University's financial planning track within their Finance degree sets students up for success in finding their first roles within the industry, and for taking the Certified Financial Planner (CFP) exam. I am excited to be a member of the financial planning advisory panel at my alma mater and work together to spread awareness to students of financial planning as a career path."
At Comprehensive Financial Solutions (CFS) we have assembled a Team of experienced, highly qualified professionals who have been helping families pursue their financial goals for over 35 years.
Securities and advisory services are offered through Cetera Advisors LLC, member FINRA/SIPC, a broker-dealer and registered investment adviser. Cetera is under separate ownership from any other named entity.