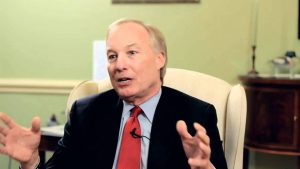 The Salisbury Area Chamber of Commerce will hold a luncheon with Comptroller Peter Franchot November 2, from 11:30 a.m. to 1:30 p.m. at La Quinta Inn & Suites Salisbury. Franchot will speak about Maryland's fiscal and economic situation, his continuing push for reform of the state's antiquated beer laws, and the key accomplishments and achievements over his ten years in office.
Peter Franchot is Maryland's 33rd Comptroller, voted into office November 7, 2006, and sworn in to office on January 22, 2007. He was re-elected on November 2, 2010 and November 4, 2014. Prior to serving the state as a whole, Franchot was in the Maryland House of Delegates, serving Montgomery County for 20 years. Throughout his career, he has been a strong advocate for education, health care, transportation and environmental protection initiatives.
Tickets are $30 for Chamber Members, and $40 for Future Members. For more information, and to register, CLICK HERE or call 410.749.0144.