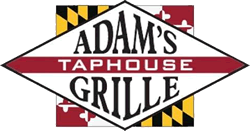 Adam's Taphouse and Black Diamond Catering have been awarded the Comptroller of Maryland's Cornerstone Award for Wicomico County.
The award recognizes small and family-owned businesses that are ingrained in the fabric of their communities and celebrate the values of independence and investment that define Maryland's local business community.
The Cornerstone Award further celebrates business adapted to economic challenges, while showing a commitment to the community through sponsorships, community service, charitable giving, and civic involvement/leadership.
Vice President of Advancement at Salisbury University, Jason Curtin congratulates owner Peter Roskovich and his team  "Our congratulations to Pete Roskovich and Adam's Ribs for receiving the Comptroller's Cornerstone Award.  An alumnus and supporter of Salisbury University, Pete has given so much of his time, energy, and resources to the benefit of our students, faculty, and staff.  From catering events in the community, banquets at Black Diamond, and tailgates for our athletic programs, Pete and his businesses have been instrumental partners.  He embodies the meaning of putting heart and soul into your profession and making a difference.  We at Salisbury University are proud of Pete and this award."
Adam's and Black Diamond Catering were established in 1990 by Peter Roskovich. Peter employees an average of 50 employees at any given time and has employed over 1,100 in the last 29 years. Whether it's someone's first job or providing a career path in the foodservice industry, Peter takes pride in employing the community.
"Trickle-down economics is big for me, when my business financially succeeds, my vendors, and my staff succeed, which has a positive impact on our local economy," said Peter Roskovich.
Peter is a committed member of the community, as a business, he participates in Junior Achievements' job placement program, providing on-site training and employment to local students, and regularly hosts Spirit Nights and provides gift-in-kind donations for a variety of organizations. Independently Peter serves on the Maroon and Gold Board at Salisbury University and has previously served on a variety of Boards on the Eastern Shore, including the Salisbury University Foundation, Junior Achievement Board, and Salisbury Area Chamber of Commerce.
President of Junior Achievement of the Eastern Shore, Jayme Hayes attests to Peter's commitment to the community "Junior Achievement and community has been a part of Peter's life for a long time.  He had JA in high school and felt drawn to giving back later on as a board member and volunteer. Pete and his family give back so much to our community, but his energy and entrepreneurial spirit certainly thrived in the classroom.  We are lucky, as a community, to continue to grow such heartfelt, passionate people who give back and make everything around them better."
Please join the Comptroller of Maryland, Peter Franchot on Monday, November 4th at 12:00pm for a reception followed by the Cornerstone Award presentation (12:30pm)  to be held at Black Diamond Lodge.
Lite Fare and beverages will be provided. Please RSVP to rosko@blackdiamondcatering.com