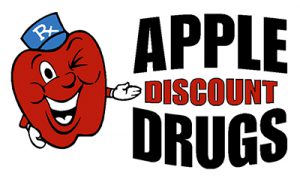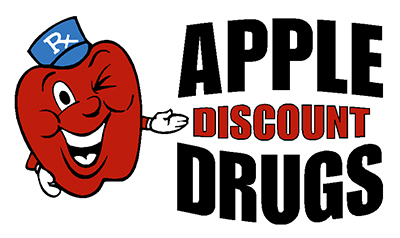 Attendees Will Learn about New Advances in Diabetes Monitoring
Fruitland – November 4, 2019 – Core Clinical Care, a division of Apple Discount Drugs, is pleased to announce exclusive offerings for Diabetes Awareness month throughout the month of November.  Diabetic patients can take advantage of classes, testing and attend a FREE educational glucose monitoring event.
Certified Diabetes Educator, John Motsko will offer two free informational sessions on Continuous Glucose Monitoring (CGM) Technology on November 14th, World Diabetes Day.  The sessions will include 30 minutes of information on the devices followed by Q&A and demonstrations.
"CGM devices are relatively new but over the past twelve months have become very popular for those individuals using multiple insulin injections per day," said John Motsko, certified diabetes educator.  "We are going to cover how the monitors work, the advantages they have over traditional finger stick monitoring, how people qualify for a CGM and if their insurance will cover the cost."
Continuous Glucose Monitoring Sessions
Thursday, November 14, 2019
10:00am – 11:30am
5:00pm – 6:30pm
Apple Discount Drugs, 404 N. Fruitland Blvd, Salisbury MD
Pre-registration is not required
"Being in the healthcare profession, we care about the health and well-being of the people in our community," said John Motsko, one of their Certified Diabetes Educators®.  "With the rate of people living with diabetes on the Shore almost doubling the national rate, we know there is a need for specialized diabetes services and counseling.  The one-on-one and group counseling sessions are offered all year long by appointment.  We know this disease doesn't go away, so we want to empower people to learn how to manage diabetes and live a better quality of life."
For more information call John Motsko at 410-749-8401, option 5 or e-mail him at john@appledrugs.com.
More about Core Clinical Care
Through Core Clinical Care, a division of Apple Discount Drugs, John Motsko and Geoff Twigg offer one-on-one and group counseling sessions to educate, provide resources and support diabetic patients in managing the disease.  During each counseling session, John provides information on nutrition, lifestyle changes and diabetic products.  Geoff gives guidance to patients on how to manage their medication. The team also teaches customers about the different types of blood glucose meters and stresses the importance of testing each meter to make sure it is functioning properly.