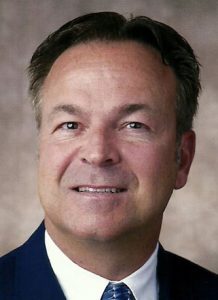 On Tuesday, December 3, 2019, by acclamation, the Wicomico County Council elected Larry W. Dodd as its president. Mr. Dodd has been serving as the District 3 Council representative since 2014 and has been the Council vice-president since December 2016. He also served as a member of the County Council from 2002 to 2006.
Mr. Dodd served as Captain of the City of Salisbury Fire Department and was a firefighter and paramedic from 1994-2013. He also served as an EMT instructor, paramedic instructor and a fire instructor at the University of Maryland, Maryland Fire and Rescue Institute and from 2001 to 2005 he served as president of the MIEMSS Region IV E.M.S. Council. Mr. Dodd served as a Board Member of the Wicomico County Board of Education for approximately five years beginning in 2009. Mr. Dodd attended Ohio State University and received his Bachelor of Science in Biological Sciences at Salisbury State University and his Masters of Science degree in Applied Health Physiology from Salisbury University. He is a graduate of the University of Maryland Institute for Governmental Services Academy of Excellence.
President Dodd said he is looking forward to working with the County Executive and members of the County Council to improve the relationship between the two branches of government.