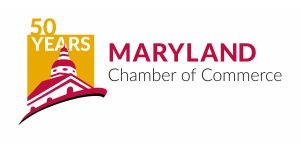 In the effort to gauge how our members and other members of the business community have been impacted by the COVID-19 crisis, the Maryland Chamber has developed a COVID-19 Impact Survey.
The Maryland Chamber staff will use this survey data to support our ReNEW Maryland initiatives, which are intended to help put businesses and employees back to work. Please take a moment to complete the survey:
—
Please be sure to share this survey with your membership and other business partners. Having a robust number of responses will aid in advancing the Chamber's advocacy efforts at the federal level and help us better prepare for the 2021 state legislative session.