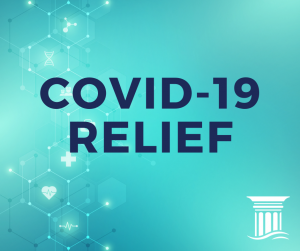 (March 24, 2020) Salisbury, Md. – Grant funding is being made available to Lower Shore nonprofits as a relief measure from the COVID-19 pandemic. The newly established COVID-19 Emergency Response Fund at The Community Foundation of the Eastern Shore was created as a joint effort by area community partners. The Community Foundation allocated $35,000 in funding with Delmarva Power quickly stepping up to the plate with an additional $15,000. The Community Foundation anticipates various community partners will quickly follow suit in matching the initial $50,000 funding, with a goal of exceeding funding to well over $100,000 in available aid.
"As this situation rapidly develops, it is apparent that the devastation on our community will be widespread, affecting many vital services and needs," states Erica Joseph, CFES President. "It is essential for area nonprofits to be able to quickly respond to the urgent needs in our community. Through our expedited grant process local nonprofits will be able to rapidly obtain critical funding so that they may serve the most pressing needs facing the Lower Shore."
Qualifying nonprofits and organizations which assist those impacted by the ongoing COVID-19 crisis in the Lower Shore Community will be eligible to apply for initial grants of up to $2,000. As the global pandemic unfolds, the Lower Shore community, including particularly vulnerable populations, continues to be severely impacted.
One hundred percent of the contributions to the Community Foundation's COVID-19 Emergency Response Fund will be directed to nonprofit relief grants for the Lower Eastern Shore. Additional donations from community members are encouraged to aid in the crisis relief efforts and will support the immediate and long-term recovery efforts for the region.
The fund is part of a region-wide effort to encourage the public to give back to their communities in whatever ways they can, including gifts of time, talent, and resources.
"Lower Shore residents have shown time and again their willingness to support others in need and this fund will help facilitate a coordinated response. During good times and times of uncertainty the Community Foundation of the Eastern Shore is always committed to uniting our community and supporting local nonprofits," says Joseph. "By creating a response fund specific to these needs, donors can be assured that their gifts are being used prudently and expeditiously."
Information about the grant funding, ways to donate, and nonprofit and community resources are available at The Community Foundation's response page at CFES.org/covid19.
–
About the Community Foundation: As leaders, grant makers, and stewards of philanthropy, the Community Foundation of the Eastern Shore connects people who care to causes that matter for the common good of the Lower Eastern Shore. We are a 501c3 nonprofit with an inspiring history of fostering charitable endeavors, and have provided more than $84 million in grants and scholarships to the local community since 1984. We collaborate with individuals, families, and businesses to match their charitable interests with community needs and strengthen local nonprofits through grants and resources. We are devoted to improving our regional community and believe in the power of philanthropy.