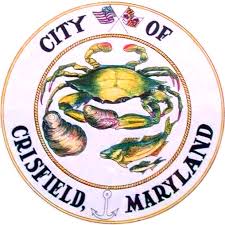 The City of Crisfield Façade and Business Improvement Program will be holding a required information session for all businesses in the Crisfield community who intend on applying for funding through this grant. Two meeting will be taking place, one March 30 at 10 am, and one April 11, 2023 at 5 pm. Both meetings will take place the Corbin Studio and Gallery, 4 E. Main St. Business owners can send a representative on their behalf if they cannot attend personally.
When are applications for the Facades Grant available?
Applications will be open from March 27-April 26, 2023. Applications will be available at the City of Crisfield's website: cityofcrisfield-md.gov and once completed, need to be sent to Heather Ross at: hross@crisfieldcityhall.com by 4:00pm on April 26, 2023
"The door handle is the handshake of the building" Juhani Pallasmaa
What is the City of Crisfield Façade and Business Improvement Program?
The goal of the Façade Improvement Program in Crisfield, Maryland is to make revitalization efforts by local businesses affordable, creative, and community-based while leveraging private improvements. The program is currently designed to offer grants to business and property owners in Crisfield to assist them with façade improvements and other improvements to their business properties. Currently there is available funding of $36,402 from the Department of Housing and Community Development Community Legacy Grant. Funds must be matched dollar for dollar with the equity of the business property, so for every dollar of grant money that is awarded, the applicant must secure a 5-year forgivable lien against their property. Application can be for up to $9,100. The City's goal is to fund as many businesses as possible. If more applications are received than may be funded, these applications will be used as references in future Community Legacy grant applications to show the need for additional funding for the program in our town. We hope to continue this program on an annual basis.
The Façade Improvement Program is administered by the Façade Review Committee with program oversight by the City of Crisfield Circuit Rider and Grant Specialist. The Committee is made up of representatives from the City of Crisfield, the Crisfield Chamber of Commerce, the Crisfield Arts & Entertainment District and the Crisfield community.
The business façade grants will be offered with a well-publicized deadline. After that, the grant will be offered on an ongoing basis as funding permits. The award amount is based on available funds, applicants, and other variables. Business Façade grants are awarded based on a points system.
Who can apply for business funding?
Any building owner or store proprietor/tenant with lease authority or authorization from the owner can apply for funding. New property owners and new business tenants are encouraged to apply. To qualify for the business funds, properties must be commercial and located within the town limits of City of Crisfield, although buildings within the Historic District and Arts and Entertainment District are awarded more points in the review process. Tenants must have a minimum of two years remaining on their lease or an option to renew.
What types of improvements are eligible for façade funding?
The first $5,000 (or all funds if the grant is less than $5,000) must be spent on the business façade.
Exterior cleaning, painting and/or paint removal
Masonry repair and repointing
Repair and replacement of architectural details or materials
Window repair or replacement
Rehabilitation or compatible reconstruction of storefronts
Removal of metal siding and exterior slip covers (surfaces), in some cases replacement of siding
Restoration or replacement of deteriorated or hazardous walkways – new ones must be ADA compliant
Repair or rehabilitation of signage
New Signage
New awnings or the rehabilitation of existing awnings
Removal of inappropriate or out-of-date signage
What types of improvements are eligible for interior repairs?
Interior repairs, HVAC, and 2nd floor apartments
These funds can not be used for operational funding
Projects must be visible from the public way. In some cases, the side and rear views are eligible for improvements funded by this grant.