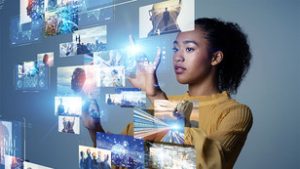 Are you a rising and innovative company in our growing technology ecosystem?
If so, you'll want to hear about all the resources provided by TEDCO (Maryland Technology Development Corporation). TEDCO is leading innovation to market in Maryland and contributing to a robust entrepreneurial ecosystem in the State through its various programs and funds. TEDCO's role is to be Maryland's leading source of funding for early-stage, technology-based businesses; to provide other business assistance to entrepreneurs throughout the State; and to foster technology transfer and commercialization from the State's universities and Federal labs. It is an independent instrumentality of the State of Maryland, established to facilitate the creation of businesses and support their growth in all regions of the State.
What you need to know:
There is no cost to attend; advance registration is required.
This is a quick overview; we promise to keep it under 1 hour.
Special Accommodation requests should be made 14 days in advance to eduardo.hayden@maryland.gov
You will receive all of the information needed to connect with our guest (s) following the session.
This session will be recorded; by registering, you are consenting to be recorded.
Upon receiving a registration confirmation, you will be given a unique link to join the event.
ZOOM SECURITY NOTICE
Attendees of this meeting should be aware that there are known and potential privacy and confidentiality issues with the Zoom System (Cloud Service, Web application, and/or Application). While every effort has been made to ensure the security of this meeting, factors out of the State's control introduce risk. Participants should evaluate the risk associated with the application and platform and determine if the risks preclude the use of the service. The State provides no warranty regarding the security of the application, confidentiality of the information discussed, or the privacy of information collected by the application and/or service. Security events impacting the confidentiality, integrity, or availability of a meeting (e.g., ZoomBombing) must be reported to the State Security Operations Center (soc.info@maryland.gov).