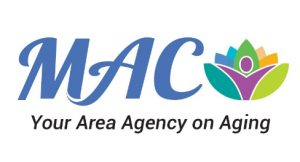 Wreaths, wall-hangings, tabletop arrangements and more are welcome!
Salisbury, Maryland – Do You Hear What We Hear? It's time to Deck the Halls!
MAC's Deck the Halls holiday decorating contest and silent auction returns this season! The contest is open to all ages.
It's easy to enter! Entries will be accepted at MAC's main reception desk between 9 a.m. and 3 p.m. on Nov. 16, 17 or 20. Live entries will be accepted between 9 a.m. and 3 p.m. on Nov. 27 and 28. There is no entry fee.
Entries will be on display in the main hallway at MAC Nov. 20 to Dec. 6. The public is welcome to view the decorations during regular business hours (weekdays, 8:30 a.m.-4:30 p.m.) Please note: MAC will be closed on Monday, Nov. 10, in honor of Veterans Day, and on Thursday and Friday, Nov. 23 and 24, for Thanksgiving.
A few rules to remember:
All entries must be original creations.
Entries can include wreaths, wall hangings, tabletop arrangements and other items. No scented materials please.
All entries become the property of MAC and will be entered in the silent auction.
Silent auction bidding will be open 9 a.m. on Nov. 29 through noon on Dec. 7 online via MAC's website. In addition, a table will be set up in the MAC lobby for those who would like to bid but do not have access to the internet.
Silent auction winners will be notified on Dec. 7 after 1 p.m. Payment will be due when items are picked up. All items must be picked up and paid for before 4 p.m. on Monday, Dec. 11.
Items not picked up will be awarded to the next highest bidder.
A "People's Choice" Award will be given to the entry receiving the most votes, at $1 per vote. Voting will be in person only in the MAC lobby and will run at the same time as the silent auction. The winner will receive a basket including a variety of gift cards, valued at $100.
Deck the Halls proceeds will benefit MAC's Senior Emergency Fund, and Volunteer Services.
For more information, a complete set of contest rules and an entry form, visit MAC or check out MAC's website, www.macinc.org; or email Valerie Wagner at vwagner@macinc.org.
MAC is a member agency of the United Way of the Lower Eastern Shore.
MAC Incorporated, the Area Agency on Aging, is a private, nonprofit organization, that provides seniors in Wicomico, Worcester, Somerset and Dorchester counties with services that promote dignity, health and independence.