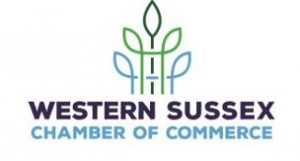 This week we continued to connect our members to first-hand information and sources by hosting two more conference calls. The first occurred on Monday with Governor John Carney who updated our members about his stay-at-home order and closure of non-essential businesses. He also discussed preliminary thoughts on the State's plan to put together a budget that deals with the economic uncertainty and cash flow problem that the State will inevitably see. Secretary Kara Odom Walker and Secretary Cerron Cade also joined the Governor to give updates on public health and impacts on the workforce.
Key takeaways:
The list of essential and non-essential businesses is 

here

. The State also published an FAQ statement on essential businesses 

here

.

We must practice social distancing to 'flatten the curve' so that the spread of the virus is limited and less stress is put on the health care system.

Businesses that are still open, including those in the construction industry, must follow 

CDC guidelines

 and practice strict operating procedures or risk being shut down.
On Thursday, Delaware Division of Small Business Director Damian DeStefano and John Fleming, State Director for the US Small Business Administration, joined our members for a call to discuss financial relief options for small businesses in Delaware.
Important notes:
Businesses should apply for an

 Economic Injury Disaster Loan

, however loan decisions and approvals can take up to 1-2 months. In the interim, the SBA recommends contacting your current lender about short-term options.

If you have questions about applying for assistance, the SBA Delaware District Office hosts a 3pm call every Monday-Friday where you can ask your questions. Dial: 202-765-1264 | Access code 827-299-626

Here are answers to questions you may have about the Hospitality Emergency Loan Program 

(HELP) – scroll down to the March 26 update 

HELP recently expanded to include personal care services like barber shops, hair salons, nail salons, etc.
Businesses Owners Not Complying 
with Declaration, Guidelines,
 Could Face Consequences
Businesses failing to follow CDC guidelines, or not complying with the provisions of the State of Emergency Declaration, could face closure and other actions. 
Business operators who keep their enterprises open after they have been deemed non-essential will be given an initial grace period, providing they were conducting business in a good faith effort while they clarified their status.  
Business owners in willful violation of the declaration could reportedly be subject to civil or even criminal penalties.
Municipal, county, and state police are empowered to enforce the emergency order.  All Delaware law enforcement agencies have received guidance from the Department of Justice (DOJ) on how to handle such issues.
Police officers have been instructed to investigate complaints and encourage corrections when violations are detected.  Operators of essential businesses who refuse to make recommended corrections, and businesses determined to be non-essential, will be issued a cease-and-desist order. 
Citizens wishing to report a potential issue should call the non-emergency number for the Delaware State Police (302-739-4863) or the police agency with primary jurisdiction over the area of the alleged violation.
The Division of Small Business asks that employers review the essential/non-essential list  to verify the status of their industry.  If they still have questions, businesses should email covid19faq@delaware.gov.  To ensure a reply, they are asked to include their NAICS code in the email.
Carney expands H.E.L.P. program to personal care businesses while increasing maximum annual sales to $2.5 million
By Delaware Business Now
 – 
March 26, 2020
 
Gov. John Carney on Thursday announced the expansion of the Hospitality Emergency Loan Program (H.E.L.P.) to provide financial relief for additional industries hit by coronavirus.
The expansion makes personal care services businesses – such as barbershops, hair salons, nail salons, and beauty shops – eligible for the program. The businesses had been ordered to close by Carney under his expanded stay at home order.
 The request stops short of a recommendation by the Delaware Hotel and Lodging Association to expand maximum annual sales to $10 million a year. 
Eligible businesses must have been in operation for at least a year and have annual revenue below $2.5 million. The cap had been $1.5 million in annual revenue.
H.E.L.P. offers no-interest loans of up to $10,000 per business per month. The loans can go toward rent, utilities, and other unavoidable bills, but cannot be used for personnel costs. The loans have a 10-year term with a nine-month deferment period. 
The Division of Small Business has been processing applications that have come in for the H.E.L.P. since it was first announced on March 18 to provide assistance to restaurants, bars, and other hospitality industry businesses. The Division expects to have the first round of payments out to approved businesses by the end of the week.