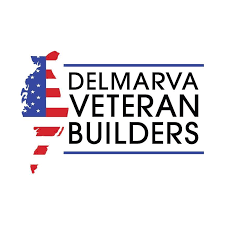 Salisbury, Md. – December 9, 2020 – Delmarva Veteran Builders (DVB), the region's only commercial construction firm dedicated to bringing employment to U.S. Armed Forces Veterans, announced it has been hired to construct the new worship center at Oak Ridge Baptist Church (ORBC) in Salisbury, MD.
The 24,906 square foot project will be built onto the existing 45,000 square foot religious facility located at Oak Ridge Commons. There are minor alterations to the existing building where the existing and new will connect. This addition will allow ORBC to grow their congregation/worship size in addition to their children's ministry.
"Oak Ridge Baptist Church is excited to start the construction of our new 1,000 seat worship center. We have been dreaming about this building since 2010 and have worked hard to get to this point. Our building project is called Build The Dream. Our Dream of providing a place where community can come and find Hope and Healing for Hearts and Home. This new worship center will not only provide a place for adult worship services but has been designed to support our online community as well. The new adult worship facility is Phase 1 of BTD construction. Phase 2 involves renovating and expanding our family ministry space for a modern, engaging environment for the children.
We are excited to partner with DVB. In the bidding process we were clear that we weren't just looking for a builder but wanted a partner to join the Oak Ridge team in accomplishing our DREAM. From bidding day to getting the project started, DVB has done just that …. Become part of our family. They have helped us value engineer Phase 1 in order to keep the project on budget and even suggested ways to bring the church family into the process. We are looking forward to working with DVB in helping us Build our DREAM to better serve the community.", stated Mark Reynolds, Executive Pastor of Business Operations.
For more information, visit www.delmarvaveteranbuilders.com.
To see this article on our news feed visit https://www.delmarvaveteranbuilders.com/news/oakridgebaptistchurch
About Delmarva Veteran Builders: Delmarva Veteran Builders is the region's only commercial construction firm dedicated to bringing employment to U.S. Armed Forces Veterans. Launched in 2013 by Navy Veteran Chris Eccleston, it has become one of the fastest growing companies in the nation while maintaining a 60% veteran and reservist workforce. Located in Salisbury Maryland, Delmarva Veteran Builders is up for the challenge to provide an extraordinary customer service experience, while committing to innovation in quality and new construction techniques.