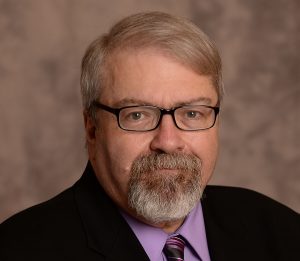 SALISBURY, MD – Shortly after poultry magnate Frank Perdue announced the endowment of the Franklin P. Perdue School of Business at his Alma Mater, Salisbury University, in 1986, SU hired an accreditation consultant for the new venture.
One of the consultant's recommendations was that the school not just focus on serving its students, but provide business outreach to the greater community.
With that goal, the school hired Dr. Memo Diriker in 1989. His charge: Create a center to provide applied business and economic research support for public and private entities on the Eastern Shore and beyond, as well as experiential learning opportunities for Perdue School students.
The resulting center eventually became known as the Business, Economic and Community Outreach Network (BEACON). More than three decades later, its hundreds of clients have spanned from state governments to Fortune 500 companies.
While BEACON will continue its outreach from SU's Perdue Hall, it soon will do so without its founding director. After 32 years, Diriker has announced he will step down from the center's leadership effective June 30. He will continue to serve as a member of the faculty in the Perdue School's Management and Marketing Department.
"Dr. Diriker built BEACON from a non-existent concept into one of the region's leading business outreach programs, paving the way for hundreds of projects in Maryland and beyond, and launching the careers of hundreds of SU students," said Dr. Christy Weer, dean of the Perdue School. "We are fortunate that so many more students will still be able to benefit from his decades of hands-on experience as he transitions to the classroom."
During his time at BEACON, Diriker has served as the principal investigator for more than 500 externally funded applied research projects, totaling over $16 million. He also has mentored more than 100 Perdue School students while championing them to the community in the form of BEACON's services.
"The community has really embraced both the Perdue School and BEACON," he said. "They know now that if they need any kind of business or economic assistance, knowledge, knowhow, data or research, they can come to BEACON.
"We don't have to tell them, 'Here's what's available.' They already know. They tell each other it's there, and they come and ask for specific assistance. This gives our students and faculty a wonderful opportunity to get engaged with the community."
The center specializes in economic impact, feasibility and efficiency studies using public data and a primary research such as surveys of more than 2,500 economic and business leaders through BEACON's ShoreTrends initiative.
Additional regional initiatives include GraySHORE, focusing on opportunities and challenges created by Delmarva's aging population, and Bienvenidos a Delmarva, better preparing local leaders and businesses to work with the peninsula's growing immigrant communities.
Diriker described these programs and other work conducted by BEACON not as an end product, but as a catalyst for good things in the community.
"We are basically a convener of meetings, a discoverer of information, generator of solutions and evaluator of the programs that deploy those solutions," he said.
But at the end of the day, it's still about the students, who conduct up to 85 percent of BEACON's applied research work, under faculty supervision. In many cases, not only does their involvement with the center allow them to help fund their education through stipends and tuition remission, but it also gives them a career advantage.
"The thing I'm most proud of is when somebody who employs one of our BEACONites — as students who work at BEACON call themselves — calls me and says, 'We're promoting them. We're sending them to Washington. We need another BEACONite.' That, to me, is my grade A."
BEACON graduates tend to find employment quicker and are promoted faster than many of their peers due to their experience, he added.
A national search will be conducted for BEACON's new director.
Meanwhile, in addition to his duties in the classroom, Diriker plans to remain active in the community, where he has served in leadership positions with Leadership Maryland, the Maryland Chamber of Commerce, the Salisbury Area Chamber of Commerce, TidalHealth Peninsula Regional Medical Center, the Salisbury Sunrise Rotary Club, United Way of the Lower Eastern Shore, PAC 14, and Diakonia, Inc.
For more information call 410-543-6030 or visit the SU website at www.salisbury.edu.