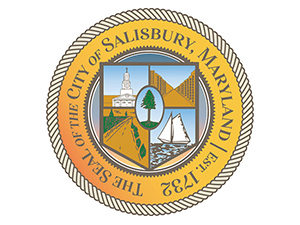 Salisbury, MD – Mayor Jack Heath is proud to name Dominique Sessa as the recipient of the 2022 City of Salisbury Human Rights Award. Sessa was presented with the award at the City Council meeting on February 27.
Created by the City of Salisbury's Human Rights Advisory Committee, the Human Rights Award deems nominees eligible based on a set of criteria, including if the nominee is based in Salisbury, holds or has assumed a leadership role in activities or programs advocating for human rights within the City, and more.
Sessa serves as the Commissioner of the State Commission for Disability, Chairwoman of the Assistive Technology Loan Program Board of Directors, Kindness Commissioner for Kind SBY, and is active on several City Boards and Commissions.
"Dominique has brought people together with love and kindness," says Judith Sessa. "She has provided help and assistance to so many no matter what color, creed, race or disability. She has taught people you can educate with love and allow for acceptance. She has taught me that it's okay for people to ask questions because with knowledge there is understanding, and with understanding there is love."
In 2020, Sessa received the Mayor's Award for Citizen Service from Acting Mayor Julia Glanz after distributing thousands of masks to City of Salisbury residents, as well as a Governor's Citation in recognition of her advocacy on behalf of individuals with disabilities in Salisbury.
"Ms. Sessa sets an example for all Salisburians," said Mayor Jack Heath. "Her kindness, advocacy, and acceptance is something that we can all learn from as we engage with our community. I am proud to name Dominique as Salisbury's first-ever recipient of the Human Rights Award, and thankful for all of the work she has done in our City. Congratulations, Dominique!"
The application for 2023 City of Salisbury Human Rights Award is now open. To nominate an individual, group, business, or organization for the award, please visit https://salisbury.md/mayors-office/human-rights-advisory-committee/city-of-salisbury-human-rights-award.