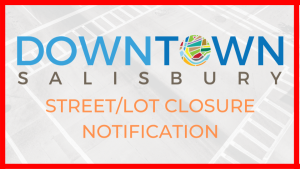 As part of the City of Salisbury's ongoing effort to keep the public informed of street closures within Downtown, please be advised that there will be various street and lot closures Downtown starting on Monday, June 5th in association with the construction of Unity Square in Downtown Salisbury.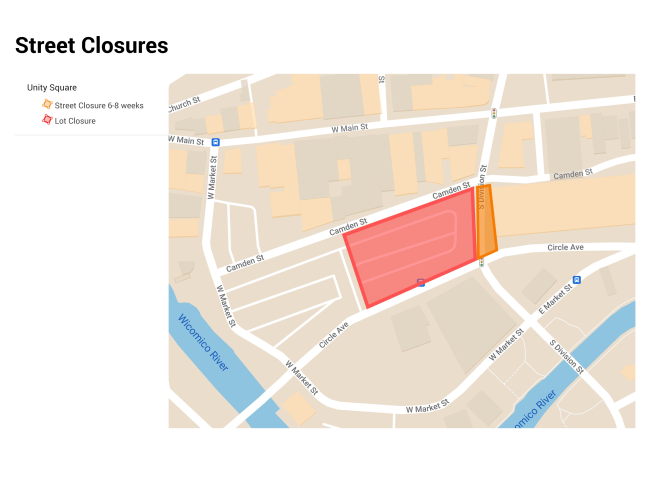 Starting on June 5th, the 2 hour free portion of Lot 1 will close. The Parking Garage will now offer 2-hour free parking, and we encourage people to utilize the garage or paid on-street parking during this period.
The portion of S Division from Camden Street to Circle Avenue will be closed for approximately 6-8 weeks and will reopen when streetscape features have been completed.
We apologize for any inconvenience this may cause and appreciate your patience.
Street Closure Calendar
Please subscribe to our shared Google calendar to stay in the loop for Downtown Street Closures. Downtown events with street closures will be added/updated in real-time for you to view weeks before the event.