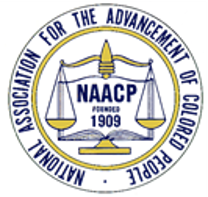 Salisbury, MD …Dr. Clara Small, Professor Emeritus of History, Salisbury University will be the guest speaker for the National Association for the Advancement of Colored People (NAACP), Wicomico County Branch monthly meeting on Thursday, February 27th at 7:00 P.M. This meeting will be held at Chipman Cultural Center, 325 Broad Street, Salisbury, MD.
Over the course of her nearly 40-year career as a professor at Salisbury University, Dr. Small became known as one of the leading scholars and historians on African American history on the Eastern Shore of Maryland. Dr. Small is an author and a most sought after speaker. She has been the recipient of numerous awards including the University System of Maryland Regents' Award for Public Service.
For additional information about this meeting, contact Mary Ashanti, President, at 410-430-1896.
The public is invited to attend this meeting.
EVENT DATE: February 27, 2020
Contact: MARY ASHANTI, PRESIDENT, WICOMICO COUNTY NAACP BRANCH
Phone: 410-430-1896
E-mail: wcnaacpbranch7028@gmail.com
About the NAACP: Founded in 1909, the NAACP is the nation's oldest and largest civil rights organization. Its members, throughout the United States and the world, are the premier advocates for civil rights in their communities, conducting voter mobilization and monitoring equal opportunity in public and private sectors.