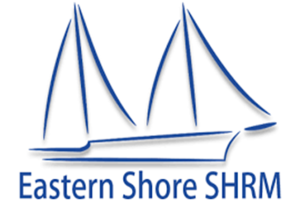 Eastern Shore SHRM is excited to announce that Christine Walters will present A TOP TEN LIST OF EMPLOYMENT LAW, LEGISLATIVE & REGULATORY TRENDS on Tuesday, May 23rd. Registration begins at 8 am. The program begins at 8:30 am and will be held at Dove Pointe on 1225 Mt. Hermon Road in Salisbury, MD.
The list of actions that Congress, federal agencies, courts, and other entities are taking to clarify, limit, or restrict employment practices is burgeoning.
Join this fast-paced and interactive session as we fly at a moderate altitude and consider some of the latest news, trends, proactive practices, and pitfalls to avoid including and not limited to (topics subject to changing events):
Employee classification (FLSA)
Paid family & medical leave (federal and Maryland)
Pay Transparency (MD and state trends)
Reasonable Accommodation (pregnancy, religious)
Wage & Hour Woes (bonuses, pre/post-liminary activities)
Maryland General Assembly Wrap Up
Ms. Walters has more than 25 years' combined experience in management, HR administration, employment law practice, and teaching.
She has received national and regional awards, presented at conferences across the country, been engaged as an expert witness for the defense, and testified before U.S. Congressional and state legislative committees and administrative agencies on employment issues.
Her book, "From Hello to Goodbye: Proactive Tips for Maintaining Positive Employee Relations" is now in its 2nd edition and has been one of the publisher's "Great 8" best-sellers for eight consecutive years and provides readers with 3.0 SHRM credits!
Today Ms. Walters works as an independent consultant providing proactive human resources and employment law consulting services and training programs doing business as FiveL Company, "Helping Leaders Limit their Liability by Learning the Law."SM
Ms. Walters is licensed to practice law in the State of Maryland.
1.0 HRCI Credit Approved | 1.0 SHRM PDC Approved
This meeting will be offered both in-person and virtually.
To Register: https://easternshoreshrm.org/meetinginfo.php?id=5&ts=1684173226
About Eastern Shore SHRM
ES SHRM is an affiliate of the Society for Human Resource Management. Whether you are new to the HR field or have many years of experience, we are a local starting point for networking, information, professional development and continued support of excellence in Human Resources. Our chapter represents Caroline, Dorchester, Queen Anne, Talbot, Somerset, Wicomico, and Worcester counties in Maryland, Sussex County in Delaware and the Eastern Shore of Virginia.