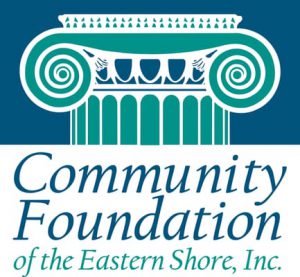 Community Foundation will award $70,000 to area schools
The Community Foundation of the Eastern Shore has announced $70,000 in available grant funding to programs that will benefit local students. Grants to individual educational programs will range from $500 to $5,000 and will support public and private schools in Somerset, Wicomico, and Worcester Counties.
To be considered for grants, public and private schools on Maryland's Lower Eastern Shore must submit proposals no later than Friday, August 25th at 4 p.m. The Community Foundation will also recognize the most innovative proposal with the Annual Mary Gay Calcott Award of Excellence. Grants will be awarded on November 15th during American Education Week.
In 2016, the Community Foundation awarded $60,000 to programs benefiting local students. Grants supported a range of programs including the arts, technology, literacy, leadership development, environmental education, and peer mentoring programs.
Guidelines and the Education Awards Grant application is available on CFES e-Grants at: www.cfes.org.
####
About the Community Foundation: CFES strengthens our community by connecting people who care with causes that matter to improve quality of life. We have distributed more than $60 million in grants and scholarships on the Lower Eastern Shore since 1984. We collaborate with individuals, families, and businesses to match their charitable interests with local needs and strengthen nonprofits through grants and resources. To learn how you can do more with your community foundation, visit CFES.org or call 410-742-9911.
Gee Williams, Marketing Director | 410-742-9911 | gwilliams@CFES.org