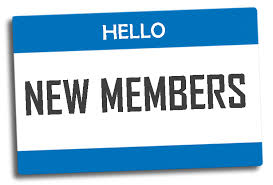 Kyle Edward Fine Jewelry
Rep:  Kyle Bounds
1131 South Salisbury Blve. Ste A-3
Salisbury, MD 21801
410 422-6465
kylebounds@gmail.com
Serving the Salisbury Area, Delaware and the Eastern Shore of Verginia by providing fine custom jewelry and giftware.  If you have an idea as a starting point, let them turn it into the piece of your dreams for any occasion.
Jake's Wayback Burgers
Rep:  Keith Brittingham
2300 N. Salisbury Boulevard
Salisbury, MD 21801
443 944-9243
kab69cam@msn.com
Jakes Wayback is about serving fresh and delicious burgers and hand dipped milkshakes amidst a friendly atmosphere.
Delmarva Veteran Builders
Rep:  Christopher Eccleston
PO Box 621
Salisbury, MD 21803
443 523-4398
410 749-7934
chris@delmarvaveteranbuilders.com
Based in Salisbury, MD and committed to excellence in general contracting and construction management through the creation of job opportunities for local United States Armed Forces Veterans.
Andy's Place
Rep:  Andy Fantis
925 Snow Hill Rd.
Salisbury, MD 21804
443 736-4969
443 736-4972
nyyfan23@yahoo.com
Serving the community fresh homemade pizza, wings, burgers, pasta, crab cakes and sea food.  Also serving beer and wine.
Salisbury Zoological Park
Rep:  Mary Seemann
P. O. Box 2979
Salisbury, MD 21802
410 548-3188
410 860-0919
mseemann@ci.salisbury.md.us
The Salisbury Zoo, was founded in 1954 when some animals were placed on permanent exhibition in the City Park. The Zoo now provides naturalistic enclosures for species native to North, Central and South America. The Salisbury Zoo is accredited by the Association of Zoos & Aquariums. We are a free zoo.  There is no charge for admission. We accept donations.
Trinity Sterile, Inc
Rep:  Abrar Solatch
201 Kiley Drive
Salisbury, MD 21801
410 860-5123
410 860-2913
an34@aol.com
Provides medical kits to hospital purchasing groups.
Sussex County Women's Journal
Rep:  Barbara Steele
20573 Lillies Way
Lincoln, DE 19960
302 740-2149
barbarajretd@aol.com
Published quarterly with a readership of 185,000 the Sussex County Woman's Journal has the soul purpose of educating the public.  The publication is available free of charge, by subscription and at display stands.