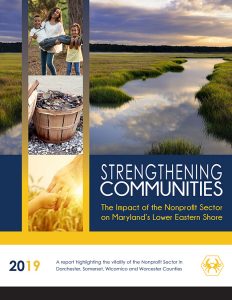 The Salisbury Area Chamber of Commerce, along with other regional partners, released the first ever Nonprofit Economic Impact Study demonstrating the economic contributions the non-profit sector makes to the lower shore economy.
The impacts are startling!
The full report can be viewed at https://www.lowershorenpimpact.org/
Thank you to the partners who made this possible: Community Foundation of the Eastern Shore, Greater Salisbury Committee, United Way of the Lower Eastern Shore , Beacon at Salisbury University, Maryland Nonprofits, Worcester County Economic Development and Tri-County Council of the Lower Eastern Shore of Maryland.