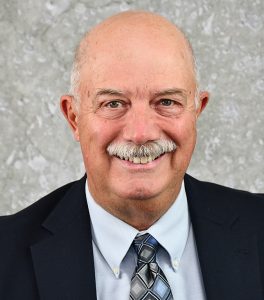 Ford C. Waggoner III has assumed the presidency of the more than 102-year old Rotary Club of Salisbury and will serve until the end of June 2023.
Mr. Waggoner, a Rotarian since July 2014, spent his career in sales and marketing positions, working for the Colgate-Palmolive Company, Chesapeake Utilities,  and 19 years for Easterseals of Delaware & Maryland's Eastern Shore, serving as Director of Marketing and Maryland Public Affairs, from which he retired from full time work two years ago.
Though born in Baltimore, he was raised and educated in Salisbury, earning his BS and MBA  degrees from Salisbury University.  Mr. Waggoner and his wife Leslie have been married 45 years.
Mr. Waggoner plans to continue the great work and traditions of the Rotary Club of Salisbury and looks forward to an exciting year of Rotary activities that will positively impact the lower shore community.
The nearly 100-member Rotary Club of Salisbury is a well-respected member organization whose product is service.  Fun, fellowship, and community service are hallmarks of the club.  Club members, "People of Action", serve in many leadership roles in the community and provide countless hours of service to dozens of organizations.
Interested in joining the Rotary Club of Salisbury and becoming one of our People of Action? Contact Ginnie Malone at 410-251-6188 or gmalone@cbmove.com.