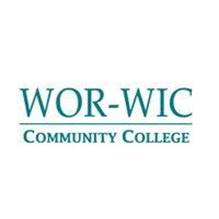 The continuing education division at Wor-Wic Community College is offering a free online course called "Essential Skills for Success" for current employees who provide customer service.
Beginning Jan. 11, this six-week course will cover critical concepts crucial to effective management and interaction with customers, including customer service, customer empathy, handling difficult people, conflict management, conflict resolution and upselling. Participants will share their knowledge and experiences in a discussion forum with other students in the course. Students can complete the course at times most convenient for them, as long as they meet the required deadlines.
The course will be taught by Dr. George Ojie-Ahamiojie, department head and professor of business and hospitality management at Wor-Wic. In addition to 15 years of teaching and administrative experience in higher education, Ojie-Ahamiojie has eight years of experience as a guest service manager at the Walt Disney World Resort.
The course is free due to funding provided by the State of Maryland's EARN Maryland Grant Program, administered by the Maryland Department of Labor.
Area employers interested in having their employees take the course can register or obtain more information by emailing Kerry Cleaver, director of continuing education and workforce development, at kcleaver@worwic.edu.