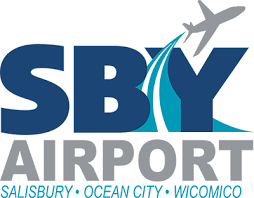 Executive Bob Culver is proud to announce that yesterday, the State Board of Public Works secured funding for the Ocean City-Salisbury-Wicomico Regional Airport Water Main Extension Project for Wicomico County. Through a combination of grants and a low interest loan, we will receive $4,428,292 towards the project.
The Airport's multiple wells have had significant water quality issues, including nitrates and heavy metals. Through a partnership with the City of Salisbury, this project will run the city's municipal water approximately six miles to the Airport campus. The project will also help with providing enhanced fire protection to the area and increase development potential of the Airport's business park.
The Airport is a regional asset and this critical project could not become a reality without the gracious support of the State Board of Public Works, Mayor Jacob Day and his staff at the City of Salisbury and Secretary Grumbles and his staff at the Maryland Department of Environment.
For more information contact:
Weston Young
wyoung@wicomicocounty.org
410-548-4801