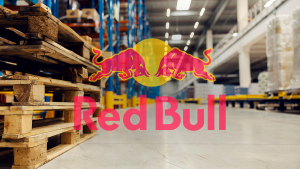 SALISBURY, MD –  Principal Joey Gilkerson of NAI Coastal (NAI) recently negotiated a lease renewal securing 105 Park Avenue in Seaford, Delaware for an additional five year term on behalf of tenant, Red Bull Distribution Company. By leveraging NAI Coastal's relationship with development partner Gillis Gilkerson, Gilkerson seamlessly coordinated the property improvements necessary to better accommodate the tenant's evolving needs.
"NAI Coastal's alliance with Gillis Gilkerson proved to be an asset throughout the course of this lease renewal," said landlord Brian McKinley. "Joey acted as the landlord representative, helping to navigate the nuances of the lease agreement, while also providing insight from a developer's perspective. It was a true one stop shop for brokerage and construction services."
In a prior transaction brokered by NAI Principal Chris Davis, McKinley acquired the 105 Park Avenue property as part of an investment portfolio valued at over $7.6-million dollars.
"Brian trusted our team when working through a 1031-tax deferred exchange years ago, and we're grateful that he returned when time to renew his tenant's lease," said Gilkerson. "As developers ourselves, we have a unique ability to see from our clients' perspective, which in turn gives them security in our advisory. We are thrilled to have crossed the finish line with Brian, securing a fresh 5-year term with a national credit tenant."
For more information on this transaction or to inquire about other investment opportunities, contact Joey at Joey@NAICoastal.com / Joey@GGIBuilds.com  or by calling (410) 543-5115.