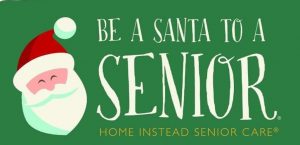 Give the Gift of Love to a Deserving Senior this Holiday Season
Be a Santa to a Senior kicks off in Berlin
BERLIN, MD – Nov. 14, 2019 – The holiday season is also the season of giving and a time to share smiles with those around you. As you gather to drink hot cocoa and sing carols with family and friends, it's important to remember there are seniors in your community who would love to celebrate, too. However, many seniors live alone, without someone to share this special time.
Home Instead Senior Care® is once again offering the community a chance to spread joy to local seniors. Through the Be a Santa to a Senior® program, community members can give a senior a special holiday gift. Since the program's inception in 2003, the Be a Santa to a Senior® program has mobilized more than 60,000 volunteers, provided approximately 1.2 million gifts and brightened the season for more than 700,000 deserving seniors nationwide. Last year, more than 600 local seniors received gifts.
"The Be a Santa to a Senior program is all about including seniors in the joy of the holiday season," said Don Boger, owner of the Berlin Home Instead Senior Care office. "A simple gift shows them they are a loved and vital member of our community."
Be a Santa to a Senior is a true community program, with generous support from area businesses, nonprofit organizations, retailers, numerous volunteers and members of the community. The Home Instead Senior Care office serving Wicomico, Worcester, and Somerset counties has partnered with area businesses, the Ocean Pines Chamber of Commerce, and several nonprofit organizatons, including MAC Area Agency on Aging, Shore Up – Shady Pines Adult Medical Day Services, Coastal Hospice – Compass Program, Berlin Nursing and Rehabilitation Center, and Worcester County: Department of Health, Social Services, and Commission on Aging to identify seniors, and to help with gift collection and distribution.
It's easy to help. Visit one of the participating locations listed below and look for the Be a Santa to a Senior tree on display from Nov. 6 to Dec. 6 Each tree will be decorated with ornaments featuring seniors' first names and gift suggestions. Holiday shoppers can choose an ornament, buy the requested gift and return it to the store with the ornament attached. There's no need to worry about wrapping — community volunteers and program partners will wrap and deliver the gifts to local seniors in time for the holidays.
"While it may seem like a small act of kindness, it can really make a difference for someone this holiday season," said Boger, "Watching seniors open the gifts they received through Be a Santa to a Senior and seeing the smiles and appreciation on their faces is one of my favorite parts of the holiday season."
Be a Santa to a Senior trees can be found at the following locations:
Apple Drug Stores
Salisbury University
Wor-Wic Community College
Ocean Pines Community Center
Worcester County Government Building
Salisbury Area Chamber of Commerce Office
For more information about the program, visit BeaSantatoaSenior.com or call 443-366-9019.
For more information about how you can help seniors in your community, visit imreadytocare.com.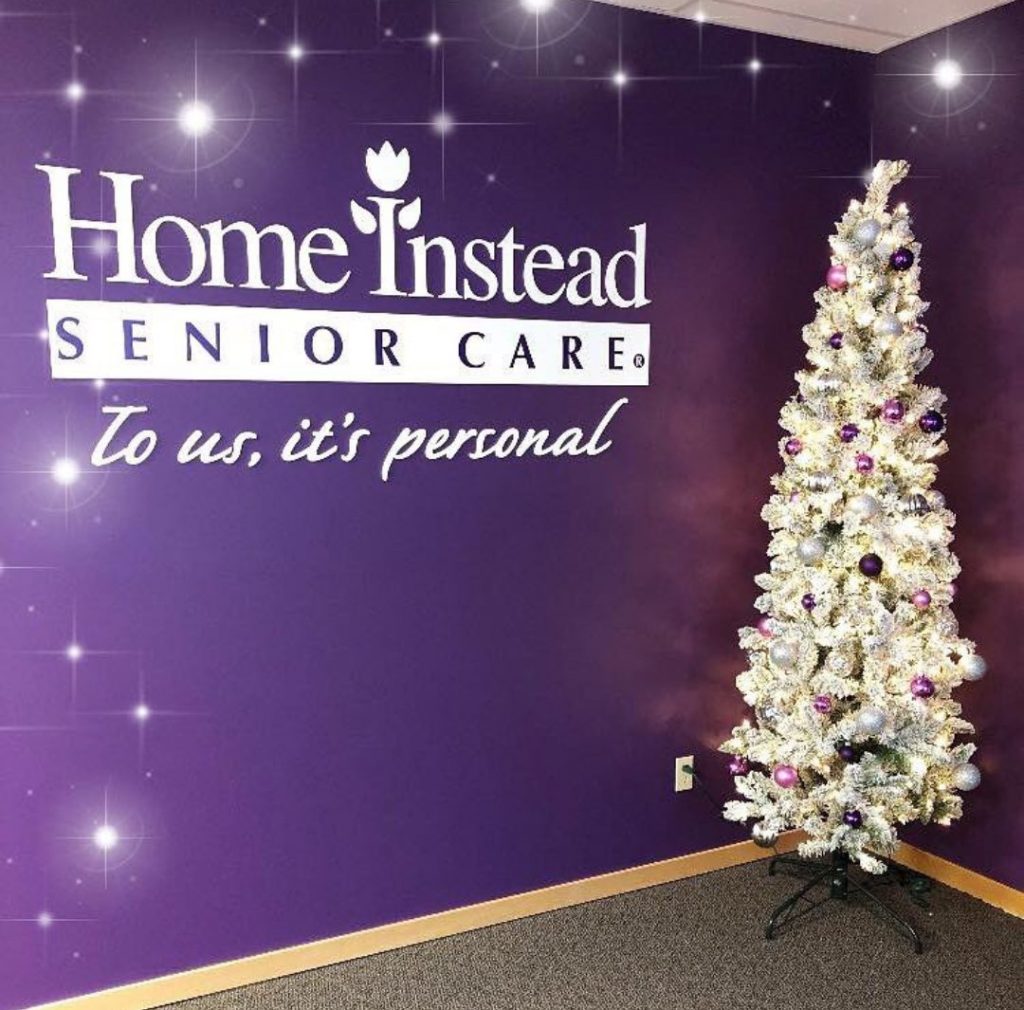 ABOUT HOME INSTEAD SENIOR CARE
Founded in 1994 in Omaha, Nebraska, by Lori and Paul Hogan, the Home Instead Senior Care® network provides personalized care, support and education to help enhance the lives of aging adults and their families. Today, this network is the world's leading provider of in-home care services for seniors, with more than 1,100 independently owned and operated franchises that provide more than 60 million hours of care throughout the United States and 11 other countries. Local Home Instead Senior Care offices employ approximately 70,000 CAREGiversSM worldwide who provide basic support services that enable seniors to live safely and comfortably in their own homes for as long as possible. The Home Instead Senior Care network partners with clients and their family members to help meet varied individual needs. Services span the care continuum – from providing personal care to specialized Alzheimer's care and hospice support. Also available are family caregiver education and support resources.