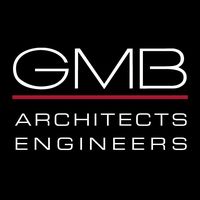 George, Miles & Buhr, LLC (GMB) congratulates staff members Matthew M. Hall, P.E. and Bradley J. Hogan, P.E. on recently passing the eight-hour Principles and Practice of Engineering exam and becoming licensed professional engineers in the State of Maryland.
Hall, a Westover native, is a Project Engineer in GMB's Salisbury office Water/Wastewater Engineering Group. He began interning with GMB in 2017 and joined the firm full-time upon his 2018 graduation from the University of Delaware, where he majored in Mechanical Engineering and Minored in Civil Engineering. He has a background in well design & construction, water treatment systems, and geothermal systems, and is a licensed Journeyman Well Driller in the State of MD.  Hall is overseeing construction efforts for a water treatment system for Queen Anne's County, MD., design and construction efforts for municipal and industrial water treatment systems in Sussex County, DE., and design efforts for an industrial wastewater pretreatment facility in Chatham County, NC.  In addition to his Maryland Professional Engineer license, Hall received reciprocal licensure in Delaware, Virginia, and North Carolina.
Hogan joined GMB in 2018 and is a Project Engineer in the firm's Sparks office Water/Wastewater Engineering Group.  A native of Severna Park, Hogan graduated from the University of Maryland in 2018 with a bachelor's degree in Civil Engineering.  He has experience with water & wastewater systems, geographic information systems (GIS), preliminary engineering reports, and construction phase services.  Hogan is currently working on upgrades to the Woodstock Wastewater Treatment Plant in Baltimore County, MD, and the Lewistown Wastewater Treatment Plant in Frederick County, MD.  His upcoming projects include the design of a Water Treatment Plant in Hampstead, MD, and the construction of ENR Refinements for the Perryville Wastewater Treatment Plant in Cecil County, MD.
George, Miles & Buhr, LLC (GMB) is a client-focused firm that provides comprehensive engineering, architectural, planning, and coastal resiliency services across the Mid-Atlantic region.  Founded in 1960, GMB provides quality designs that enhance our communities and safeguard the environment.  GMB is headquartered in Salisbury, Md. and has additional offices in Seaford, Ocean View, & Lewes, Del., and Sparks, Md.  For more information, visit GMB's website at www.gmbnet.com.