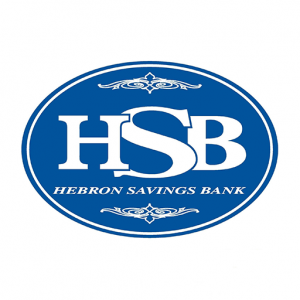 Hebron, MD — May 17, 2023 — Hebron Savings Bank announced that Brian Gottschalk has joined the Bank as Executive Vice President and Chief Lending Officer.
Mr. Gottschalk will develop and expand business relationships in the Maryland and Delaware markets. He will lead the team of Commercial Lenders to provide high-quality business solutions, drive service excellence, and expand the Bank's geographic presence. He has over 21 years of bank management and lending experience, with demonstrated portfolio management and business development knowledge.
"Brian has a proven ability to enhance and lead a team of lenders to provide the market with business solutions that can help businesses grow and prosper," says Jennifer Poulsen, President of Hebron Savings Bank. "He will be a vital part of the executive management team in accomplishing our strategic initiatives and continuing to grow the Bank." Mr. Gottschalk holds a bachelor's degree in Business Administration from York College. He has also graduated from the Stonier Graduate School of Banking at the University of Pennsylvania. Mr. Gottschalk resides in Dagsboro, DE.
Hebron Savings Bank is an independent, state-chartered, FDIC-insured community bank headquartered in Hebron, MD, operating 13 full-service offices in Wicomico, Somerset, and Dorchester Counties.
For more information about Hebron Savings Bank, please visit the website at www.hebronsavingsbank.com or call 410-749-1185.