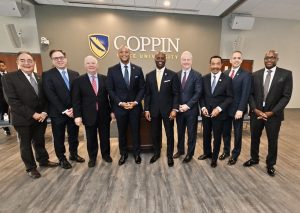 Annapolis, MD— Funding Will Support Coppin State's Pilot Program to Help Close the Digital Divide in the University's Surrounding Communities. Today, Governor Wes Moore joined U.S. Senators Ben Cardin and Chris Van Hollen, Congressman Kweisi Mfume, and U.S. Department of Commerce Deputy Secretary Don Graves and Assistant Secretary Alan Davidson to announce a $3.9 million grant award to Coppin State University to expand broadband internet access and technology to students and underserved Marylanders.
"This collaboration among the academic community, government, private, and nonprofit organizations is going to do so much to help meet the needs of communities right here in Baltimore," said Governor Moore. "It's exactly the kind of forward-thinking initiative that Marylanders deserve."
The Connecting Minority Communities grant, funded through the National Telecommunications and Information Administration, will launch ConnectEagle Nation, Coppin State's pilot program to help close the digital divide in the university's surrounding communities. The program will provide the Mondawmin, Coppin Heights, Easterwood, Walbrook, Panway/Braddish Avenue, Sandtown/Winchester, and Penn North communities with outreach, access, equipment, and support to facilitate greater use of broadband services.
Connecting Minority Communities grants enable Historically Black Colleges and Universities like Coppin State to be a resource for access, digital skills training, and workforce development programs for students and the community to help level the economic playing field. The grant is part of the Biden-Harris administration's Internet For All initiative, which aims to connect everyone in America with affordable, reliable high-speed Internet service.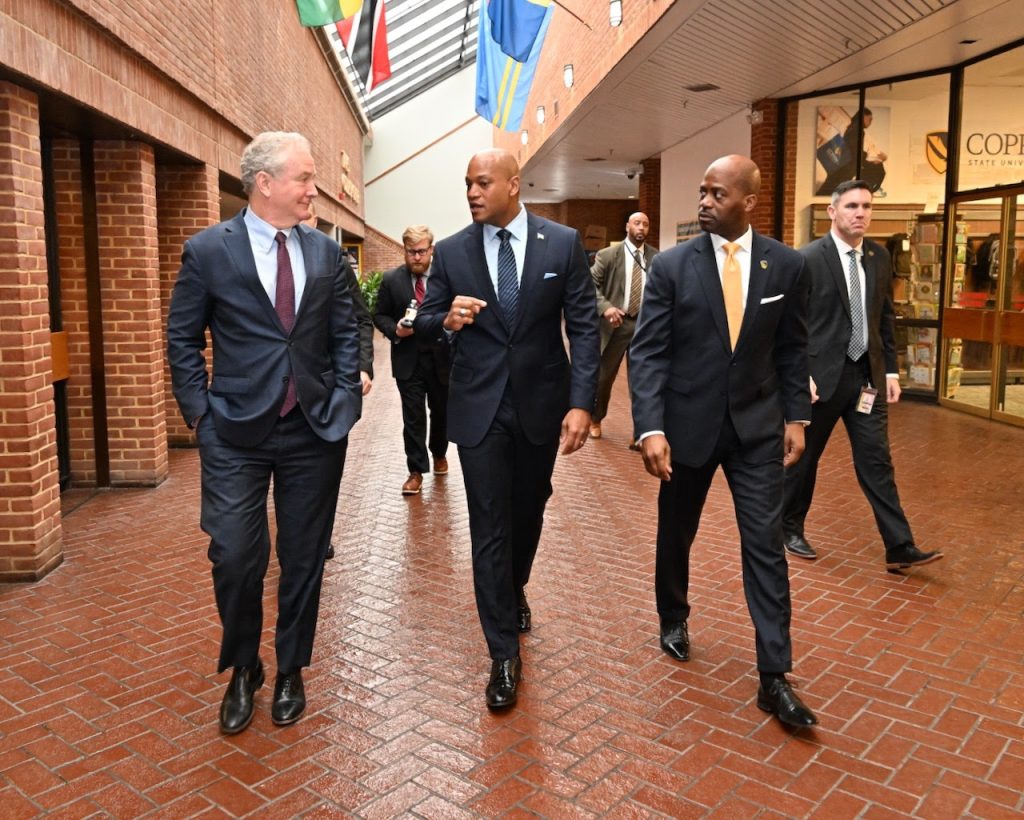 The ConnectEagle Nation program will distribute 2,000 computers to Marylanders while providing support to set up and develop the technology and will provide technical training and education. The university will partner with Baltimore City, Baltimore County, Wilson Innovative Solutions, Comcast, the National Forum for Black Public Administrators, the Enoch Pratt Free Library, and Npower to distribute the funding.
In 2022, Maryland received planning grants for the Internet for All initiative's Broadband, Equity, Access, and Deployment program and the Digital Equity Act program. The funding helps identify unserved and underserved locations, supports outreach to entities and geographies across the state, and builds capacity at the local and regional levels.