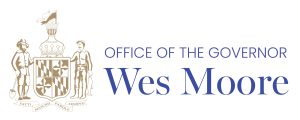 Annapolis, MD — Governor Wes Moore today announced the addition of Asma Mirza as Chief Performance Officer for the State of Maryland. In her new role, Mirza will work closely with the governor's staff and cabinet secretaries to design and implement strategies to enhance performance and service delivery to all Marylanders.
"I am thrilled to welcome another talented, dedicated and experienced senior staff member to our team," said Gov. Moore. "Asma's expertise in leading through change and creating new approaches to solving big challenges will be an exceptional asset to our state and help deliver on our mission to build a stronger Maryland."
Mirza most recently served as the Deputy for Implementation Management for the White House Infrastructure Implementation Team and Special Assistant to the President, where she helped oversee the implementation of President Joseph R. Biden's historic $1.2 trillion Bipartisan Infrastructure Law. Mirza has spent her career working on some of the hardest issues facing the country and its economy, from the response to COVID-19, to rebuilding America's infrastructure, to ensuring a peaceful transition of presidential power in 2016 and 2020.
"Asma Mirza has spent her career in public service working on some of the toughest challenges facing the country, from the response to COVID-19 to rebuilding our nation's infrastructure," said Senior Advisor to the President and White House Infrastructure Coordinator Mitch Landrieu. "Asma has been a critical part of our success implementing the Bipartisan Infrastructure Law, from setting up the process for federal hiring to creating a data process so Americans can see how the law is impacting their community. She will be a tremendous asset for Governor Moore as he drives Maryland's state government performance to new heights."
Mirza is a graduate of Georgetown University, where she earned a degree in Leadership and Change Management and Operations Information Management. She earned her MBA from the University of Maryland. Mirza is a lifelong resident of the DC, Maryland, and Virginia region.