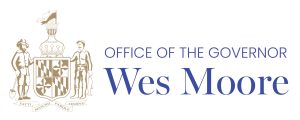 Annapolis, MD – Governor Wes Moore today announced that the Maryland Department of Labor has secured $4 million through the U.S. Department of Labor's Quality Jobs, Equity, Strategy, and Training Disaster Recovery National Dislocated Worker Grants program. The funding will be used to connect nearly 350 Marylanders to careers in fast-growing industries and strengthen Maryland's talent pipeline in Western Maryland, Anne Arundel and Montgomery counties, and Baltimore City.
"More access to quality jobs and training opens doors to economic opportunity and prosperity," said Gov. Moore. "Through this grant, we will continue to build a more equitable, more competitive, and more innovative economy for all Marylanders."
"The funding from the U.S. Department of Labor will support two significant projects that address the challenges facing Marylanders trying to access good paying jobs and training," said Maryland Department of Labor Secretary Portia Wu. "We plan to address Maryland's recidivism rate by bringing training resources to nearly 200 returning citizens. Maryland Labor will also support dislocated workers with job searches and training opportunities in the healthcare, transportation and logistics, cybersecurity, and manufacturing industries."
The first project will support dislocated workers in Western Maryland. The Western Maryland Consortium will use training resources to prepare dislocated workers for careers in local high-demand occupations in healthcare, information technology, and automotive services.
The second project will bring employment and training resources to returning citizens in Anne Arundel and Montgomery counties and Baltimore City. An estimated 40% of the returning citizens released from Maryland state institutions in 2021 resided in these three regions. The Anne Arundel County's Workforce Development Corporation, and Montgomery County's WorkSource Montgomery will each serve 50 returning citizens. Baltimore City's Mayor's Office of Employment Development will serve 90 individuals.
The total grant award is $3,925,086, all funded through a U.S. Department of Labor Employment and Training Administration grant.
To learn more about workforce development in Maryland, visit labor.maryland.gov/employment.