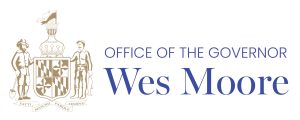 Funding Through Bipartisan Infrastructure Law Will Improve MARC and Amtrak Service, Strengthen Maryland Connections in Northeast Corridor, Support More than 100,000 Good-paying Construction Jobs 
Annapolis, MD – Governor Wes Moore applauded today's announcement of nearly $7 billion in awards from the U.S. Department of Transportation's Federal Railroad Administration for Maryland projects that will make Amtrak and MARC rail service safer, faster, more reliable and more convenient for passengers. The projects, in Baltimore City and Baltimore, Harford and Cecil counties, were selected through the Biden Administration's Bipartisan Infrastructure Law and its Federal-State Partnership for Intercity Passenger Rail Program and are expected to support more than 100,000 good-paying construction jobs and spark economic activity throughout the corridor.
"To realize Maryland's potential to produce jobs, spark economic growth and be a place where people want to live, work and play, it's vital to provide fast, efficient rail service," said Gov. Moore. "The Biden Administration knows Maryland is a pivotal rail connector for the entire Northeast Corridor. These transformative investments will help us deliver a world-class transportation network for our residents, our business community and the entire region."
Funding awarded to Amtrak includes up to $4.7 billion to replace the 150-year-old B&P Tunnel with the new Frederick Douglass Tunnel. Two new high-capacity tunnel tubes will primarily serve electrified passenger trains, reducing noise and pollution for the community. The new tunnel will benefit MARC and Amtrak service and eliminate a key bottleneck between Washington, D.C., and New York City.
The new tunnel will allow MARC to provide express service of 30 minutes between Baltimore and Washington, expanding job accessibility for Baltimore residents. The project also will rebuild the West Baltimore MARC station as well as railroad and roadway bridges in the area. Construction will generate up to 30,000 jobs in the Baltimore region over 10 years.
The federal Amtrak package also funds projects to replace three bridges north of Baltimore—each more than a century old. These projects benefit the MARC Penn Line as well as Amtrak and regional freight service:
Susquehanna River Bridge: Up to $2.08 billion for design and construction for two new two-track bridges over the Susquehanna River between Havre de Grace and Perryville, replacing one 117-year-old, two-track span. One new bridge will be designed for 125 mph operations and the other for speeds up to 160 mph, compared to 90 mph on the existing bridge. The result will be faster travel times for thousands of daily passengers.
Gunpowder River Bridge: Up to $30 million for project development to replace the 110-year-old, two-track bridge near Chase with a new four-track span.
Bush River Bridge: Up to $18.8 million for planning and development to replace the 110-year-old, two-track bridge in Harford County with a structure, or structures, providing four tracks.
"We're building a comprehensive transportation network that provides safe and accessible mobility for every Marylander across every mode, and that means modernized, efficient passenger rail service," said Maryland Department of Transportation Secretary Paul J. Wiedefeld. "Our partners at the federal level and at Amtrak know the importance of fast, reliable passenger rail service to provide residents with transportation mobility and economic mobility. This package reflects a tremendous investment in that vision."
The federal package also includes up to $108 million for project development, final design and construction at Baltimore's Penn Station. The project will renovate, restore and update the historic station and its utility systems; construct a new entrance, train hall and waiting area; and create new MARC and Amtrak operations facilities.
"These grants will help advance Amtrak's plans to modernize the Northeast Corridor and unlock major bottlenecks on the busiest passenger rail corridor in America," said Amtrak Chief Executive Officer Stephen Gardner. "I want to thank President Biden, USDOT Secretary Pete Buttigieg and FRA Administrator Amit Bose for their continued support as Amtrak and our partners rebuild this critical infrastructure asset."
The Maryland allocations announced today are part of $16.4 billion investment by the Federal Railroad Administration for 25 passenger rail projects on critical lines along the Northeast Corridor between Boston and Washington, D.C., one of the highest volume passenger rail corridors in the world with 800,000 daily passengers.
The full list of FY 2022-2023 Fed-State NEC projects is available at railroads.dot.gov.