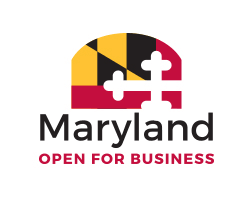 Maryland is Open for Business: The Future of Our Workforce
Featuring a Keynote from IntelliGenesis CEO Angie Lienert
September 20 | 8:30 a.m. – 3:30 p.m.
Baltimore Marriott Waterfront
President & CEO of IntelliGenesis Angie Lienert built the kind of company she'd want to work for. Her approach is working, and Inc. Magazine took notice. Recently featured on the magazine's cover for her company's great benefits and ethos, Lienert is earning a reputation for setting the standard for best workplaces. Get advice from her as she delivers a keynote address at the Maryland Governor's Business Summit.
The day's agenda is jam-packed with further discussion on workforce. Hear from Governor Larry Hogan and learn from dynamic panels that dive into everything from modern apprenticeships to workforce engagement. Read the full agenda here.
Registration includes continental breakfast, a plated lunch and the opportunity to network with hundreds of business leaders from across the state.