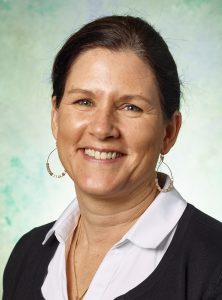 We all have people in our lives who inspire us. They teach us lessons we do not know we are learning at the time. My mom is such a person. All my life she has lived her life by "always moving forward."
Somewhat like Forrest Gump's journey, years ago she started walking. She wanted to exercise and to "clear her head."  She called her friend and asked her to take a walk.  After a few weeks, their walking became running.  They both bought a pair of running shoes together.  They were not fast. They walked, they ran, they moved forward.  If their legs were tired, they walked.  If it rained, they got out anyway.  As kids we saw them, day after day, taking time to get outside and move.  As I grew up, I thought a lot about my mom's persistence with moving forward and the peace it gave her.
As my kids got older I had a bit more time, I wanted to get in better shape, so I too started running. I Googled "how to run a 5K" and got directions for a Couch Potato to 5K plan.  My mom was my greatest cheerleader. I ran, only 3 days a week, 30-45 minutes at a time…running, walking, moving forward.
Soon after starting to run, our oldest daughter left for the Air Force Academy.  It would be challenging physically and mentally.  I thought, if she could make it through that, perhaps I could run a marathon. I was not an athlete, but others had run marathons.  I could try.  Once again, I Googled, this time "how to run a marathon."  I printed the directions, built a calendar, and began training.  I signed up for the Marine Corp Marathon in Washington DC.  Week after week, I ran (and walked some too). All I needed was a pair of sneakers. I thought of my mom, my daughters, my husband and all the people I had told of my plan.  I couldn't let them down. I just kept getting up, getting out and moving forward.
The night before the marathon I was nervous, worried I wouldn't make it. My husband, ever the cheerleader for all my wild ideas, put it into perspective.  He said, "You already made it.  You trained, you put months of time and energy into this, and you have proven day after day how strong you are.  This is just the party." And so, early one Sunday morning in October I put on my running shoes, got in line with 30,000 other people and began to party.  As the hours passed, I was tired and sore.  I ran beside all sorts of runners, moms, daughters, dads, sons, friends and families. I saw people running for fallen military members.  I saw a community of people who had made a plan, been persistent and were moving forward mile after mile.  Just like me.  I remember the last .2 miles the most, straight uphill to the Iwo Jima Memorial.  It seemed so far away.  But, just like the many weeks before, I moved forward, one step in front of the other, just as I had day after day, month after month training for this day.
I think, sometimes, we all struggle with things that seem impossible; challenges too great to overcome. The reality is, if we can name our challenges, make a plan and keep showing up, we can make it.
As my mom showed me years ago, persistence matters. Calvin Coolidge said, "Nothing in this world can take the place of persistence. Talent will not: nothing is more common than unsuccessful men with talent. Genius will not; unrewarded genius is almost a proverb. Education will not: the world is full of educated derelicts. Persistence and determination alone are omnipotent."
How much could we each accomplish with our families, our health, our work and our community if we keep moving forward?
Author: Dr. Kathryn Fiddler, MS, RN, NE-BC
Vice President, Population Health
Peninsula Regional Medical Center