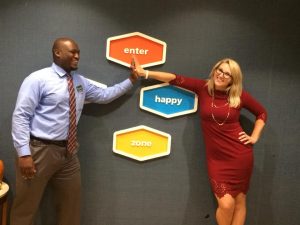 by Cathy Diekmann
The October Business After Hours hosted by the Hampton Inn & Suites Ocean City Bayfront and Convention Center felt like a late summer mini vacation. General Manager, Chelsey Jones, and her team rolled out all the "Hamptonality" (that's hospitality, Hampton Inn style) to welcome representatives from the Salisbury Area, Ocean City and Ocean Pines Chambers of Commerce.
Front desk employees Dimond Lockwood and Dustin Edelman cheerfully greeted guests and offered them tours of the hotel property that boasts 113 rooms, indoor and outdoor pools, a fitness center and a spacious breakfast area.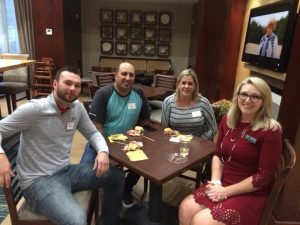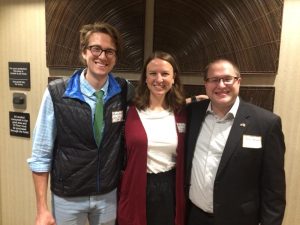 Chamber guests gathered on the back patio that features a fire pit and gorgeous water views of the Isle of Wight. As the sun began to set, Kaleb Brown enhanced the mood with his acoustic reggae music and bartenders Ramona Cuffee and Chad Goblinger were ready at the Tiki Bar serving refreshments. Guests noshed on tasty fish tacos, chicken skewers, and delicate lemon cookies prepared by Al Chandler's The Dinner Express.
During her remarks, Jones effusively praised her team of Hampton employees, "I have the best team! They work so hard and it shows in our ratings." Jones noted that The Hampton Inn & Suites OC Bayfront earned a spot in Trip Advisor's Top 10 out of 113 hotels in the Ocean City market. "This is a big deal for us on the bayside," explained Assistant General Manager Byron Green. "We're up against new and ocean-front hotels and still came out in the top ten."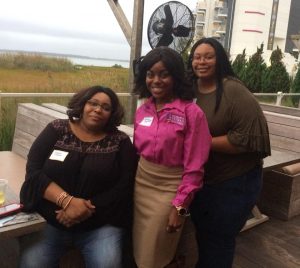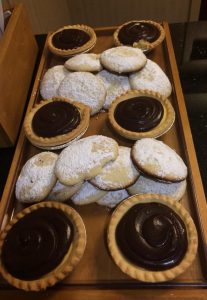 Ever the generous host, Jones offered two door prizes that everyone hoped to win – one certificate for a free night at the Hampton Inn OC & Suites Bayfront and 10,000 Hilton Honors Points.  One lucky guest took home extra cash resulting from the 50/50 raffle that funds the SACC/Wor-Wic Scholarship Fund. Donations toward this raffle at each Business After Hours will add up to offer one semester of full-time tuition and books for a deserving Wor-Wic Community College student.
Just a few spots remain to host a Business After Hours in 2020 – the SACC's 100th anniversary year!  Contact Cathy Diekmann, Director of Membership Services at 410-749-0144 or cdiekmann@salisburyarea.com.