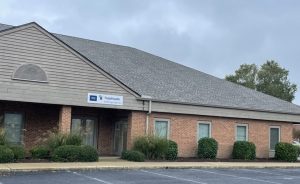 Flo Brotzman, Advisor and Henry Hanna, CCIM, SIOR, Senior Advisor with SVN Miller recently represented Delmarva Heart in the sale of three Milford Street Professional Center units. An investor from Virginia purchased the units.
Located just 2 miles from Tidal Health Hospital the Milford Street Professional Center is home to numerous doctors, dentists, and professional users.  Delmarva Heart will continue to utilize this location.
"We were delighted to work with Delmarva Heart and are currently have their facility in Berlin, MD under contract," said Flo Brotzman.
If you have a need for professional commercial real estate advisory services, please call The Hanna Team at SVN Miller Commercial Real Estate at 410.543.2440 to speak with Flo Brotzman or Henry Hanna, CCIM, SIOR.  They can also be reached at flo.brotzman@svn.com, or  henry.hanna@svn.com.
SVN | Miller Commercial Real Estate is a regional firm specializing in commercial real estate, providing advisory, brokerage, consultation, leasing, and asset & property management services to clients in the Mid-Atlantic Region. SVN combines a comprehensive national footprint with local decision-making expertise and market-leading execution*.