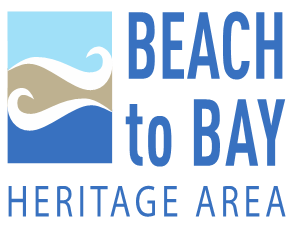 The Hogan administration announced last week that $5.1 million was awarded to Maryland nonprofits, local jurisdictions, and other heritage tourism organizations by the Maryland Heritage Areas Authority (MHAA). Grant funds support heritage tourism projects and activities that attract visitors and expand economic development and tourism-related job creation throughout Maryland.
The Beach to Bay Heritage Area, Inc is one of thirteen Maryland-certified heritage areas comprised of Worcester, Wicomico and Somerset Counties whose mission is to promote, preserve and protect the cultural heritage, historical linkages and natural assets of Maryland's lower eastern shore.
The Beach to Bay Heritage Area received a record $528,000 for a variety of projects including:
Friends of Assateague State Park- $50,000
Furnace Town Foundation- $46,750
Germantown School Community Heritage Center- $31,281
Ocean City Lifesaving Station Museum- $50,000
Skipjack Heritage, Inc- %50,000
Tyree African Methodist Episcopal Church- $100,000
Beach to Bay Heritage Area, Inc. -$100,000
State Archives- Indigenous Archive Project for the Lower Eastern Shore- $50,000
Chesapeake Country All American Road- $50,000
"Heritage tourism is an economic development tool that creates jobs and brings visitors to the state while making our communities better places to live and work," said Governor Larry Hogan. "Our administration is proud that this funding will allow for 107 projects to move forward and congratulate Maryland's Heritage Areas and their tourism partners for their support in changing Maryland for the better."
Projects will include construction of picnic tables with storage bins at Assateague State park, renovations of historic structures like Furnace Town, City of Crisfield skipjack, Tyree Church and a historic bank building in downtown Ocean City which will become additional exhibit space for the Ocean City Lifesaving Museum.  The funds will also support new exhibits at Germantown School, interpretive materials along the Chesapeake Country All-American Road and a new project to document Native American history on the lower shore.
"We are so excited to see these worthwhile projects come to life and offer even more for our visitors to experience and enjoy", said Board President Kristen Goller.
To learn more about the Beach to Bay Heritage Area please visit www.beachesbayswaterways.org