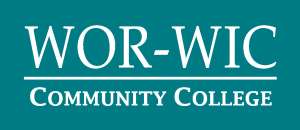 How to start a nonprofit course to be held March 15
The continuing education division at Wor-Wic Community College is offering a course called "Starting a Nonprofit 101," which will be held on three Fridays, March 15 through 29, from 5 to 7 p.m., in Room 204 of Fulton-Owen Hall at the college campus on the corner of Route 50 and Walston Switch Road in Salisbury.
The course will cover the basic concepts of how to incorporate, select a board of directors, write bylaws, obtain tax-exempt status, develop a budget, create a marketing plan and explore fundraising.
For more information about the course or to inquire about customized training for your business, contact Kerry Cleaver, director of continuing education and workforce development, at kcleaver@worwic.edu or 410-334-2815.
xxx