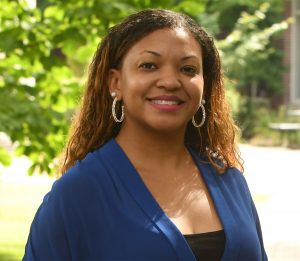 SALISBURY, MD—Salisbury University recently named Jalesa Hull as its new student accessibility specialist in the Disability Resource Center.
A former employee of the center, Hull returned to SU after serving as the intake coordinator at Wraparound Maryland, Inc., an organization providing care coordination and mental health case management services for children and families on the Eastern Shore.
There, her accomplishments included implementing online referrals to streamline youth intake procedures, training care coordinators, assisting with the creation of an intake department at the organization's Mid-Shore office, and serving as president of the staff representation committee.
Hull has received specialized training in emergency petitions, child and adolescent needs and strengths (CANS), safe talk and suicide prevention. She holds an M.S. in human services from Wilmington University and a B.S. in mass communications from Delaware State University.
For more information call 410-543-6030 or visit the SU website at www.salisbury.edu.