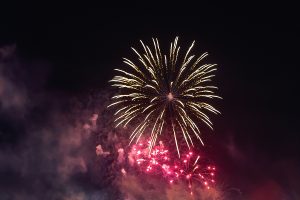 SNOW HILL, MD – The Snow Hill Area Chamber of Commerce will be hosting its annual Independence Day Firework Celebration at Sturgis Park on July 2nd.
This year, the Snow Hill Area Chamber of Commerce will be merging their Independence Day Celebration with Downtown Snow Hill's First Friday event, with vendors and activities spanning from Green Street to Sturgis Park. The festivities will begin at 5:00 pm with fireworks, sponsored by Coates, Coates, and Coates, P.A., commencing at dark.
During the event, the Chamber of Commerce will be offering an "Independence Day Passport" in which visitors can collect 3 stamps by making purchases at local, downtown businesses, and exchange in at the Chamber food tent for a food item or alcoholic beverage. This promotion was sponsored by Evolution Brewing Company, Burley Oak Brewery, Backshore Brewery, and Sinepuxent Brewery in an attempt to support local businesses who have been negatively impacted over the past year by the COVID-19 Pandemic. 
For more information, contact the Snow Hill Chamber of Commerce at (410) 334-0104 or visit their website at www.snowhillchamber.com.