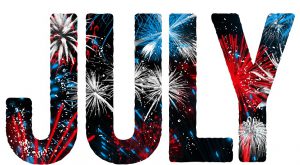 Upcoming Events
Please be reminded that this listing includes
all events including networking committees. Registration for certain events is necessary.
Please click the "RSVP Here" links below
to register. For a copy of our payment policies, click here.
July Business After Hours at the Maryland Foodbank- Eastern Shore
July 12
5:00 p.m.
The Maryland Food Bank – Eastern Shore has witnessed the face of hunger take on many forms and is committed to their mission to end hunger throughout the Eastern Shore of Maryland.
Who doesn't want to be a part of THAT!
Please join us for an fun and inspirational Business After Hours at the Maryland Food Bank – Eastern Shore where you can:
Check out the renovations and upgrades that improved their operational efficiency to move more food out to hungry Eastern Shore families
Test your "Hunger IQ" about food insecurity on the Eastern Shore through a variety of interactive games
Win free prizes geared toward enjoying summertime fun
Learn about innovative team-building and volunteer opportunities at the Food Bank
Enjoy light refreshments and Chamber networking
Maryland & Delaware group of Long & Foster Ribbon Cutting
July 17
4:30 p.m.
Under Brandon Brittingham's leadership, The Maryland and Delaware Group of Long & Foster strives to be a one-stop shop for anyone buying or selling a home. They have expanded BIG Time into a new facility that provides a family of services – everything needed to complete a real estate transaction: real estate agents, title, mortgage, short term mini storage, moving, HVAC, real estate investment and property management.
Please join us for a ribbon cutting to celebrate this expansion and to:
Understand the design that drives their concierge level of service.
Learn how their focus on innovation, efficiency, unique marketing techniques and cutting edge technology deliver value to their customers.
Meet and Greet the whole Brittingham/MD and DE team.
Tour their new and expanded facility.
Enjoy light fare and refreshments compliments of Roadie Joe's while networking with other Chamber members.
General Membership Luncheon with Dr. Frank Shipper of Salisbury University
July 19
12 p.m.
Join us for our monthly General Membership Luncheon this July with our featured speaker Dr. Frank Shipper of Salisbury University's Franklin P. Perdue School of Business. Dr. Shipper is a professor of Management and Marketing. Shipper's "High-Performance Work Systems" class was one of 135 worldwide nominated for The Aspen Institute's Idea Worth Teaching Award.
Revenue Cap Forum
July 24
8:30 a.m.
The Salisbury Area Chamber of Commerce will host presenters Michael Dunn, President of the Greater Salisbury Committee (GSC), and Sarah Guy, Associate Director of The Business Economic and Community Outreach Network (BEACON) at Salisbury University, in their presentation of a study of the Wicomico County Revenue Cap.
They will discuss the properties of the Cap, the challenges posed by it, its effects on County revenue and taxes, and the options moving forward. Their findings will be followed by a public forum.
This is a free event to be held at the Chamber offices.
Women Supporting Women 25th Anniversary Ribbon Cutting and Open House
July 26
4:30 p.m.
Women Supporting Women began in the minds of three local women: Harriet Fine, Carol Prager, and Sue Revelle. Their forethought brought about a non-profit organization to help breast cancer survivors on Delmarva. Twenty-five years later, Women Supporting Women provides a plethora of free services to support, educate and build awareness to all those who are affected by breast cancer.
Please join us on Thursday, July 26th beginning at 4:30 p.m. for an Open House and Ribbon Cutting to celebrate Women Supporting Women's 25th Anniversary.
During the event you can:
Learn about how Women Supporting Women makes a difference in the lives of those dealing with breast cancer
Mingle with survivors, supporters and Chamber members
Learn about upcoming, special events including the 17th Annual Walk for Awareness October 13, 2018 and the 25th Anniversary Gala on November 2 at the Hyatt Regency Chesapeake Bay Golf Resort, Spa and Marina.
Enjoy light fare and libations
35th Anniversary Ribbon Cutting for Gillis Gilkerson
August 1
4:30 p.m.
Gillis Gilkerson's commitment to high quality general contracting and construction management has been evident across the Delmarva Peninsula for nearly 35 years and the results dot this landscape. From offices to industrial sites, schools to retail space, and historic renovations to sustainable development, their portfolio is deep and wide. There is much to celebrate as they embark on their 35th year in business!
Please join us for an Anniversary Celebration and Ribbon Cutting, Wednesday, August 1, 2018 at 5:00 PM where you can:
Meet and Greet the Gillis Gilkerson team

Tour the restored, historic Riverside Commons – a standout in Downtown Salisbury

Enjoy light fare and libations while networking with other Chamber members.
National Folk Festival
September 7-9
On September 7, 8, & 9, 2018, the city of Salisbury, MD will host the 78th National Folk Festival, the oldest, longest-running multicultural traditional arts celebration in the country. The Festival will feature 6 stages of continuous music, a dance pavilion, traditional crafts, regional food, storytelling, parades, and folklife demonstrations in the middle of Downtown Salisbury.
This large scale, three-day outdoor event is FREE to the public and will introduce audiences to a diverse array of the nation's finest traditional musicians, dancers, and other keepers of culture from throughout North America.
Upcoming
Network Committee Meetings
Note: All Committees meet at the Chamber unless otherwise specified.
July 10
Education Network
8 a.m.
Location: Wor-Wic Community College
Maner Technology Center, Room#102
Beautification and Environmental Affairs
12:30 p.m.
July 11
Government and Business Affairs
8 a.m.
Executive Committee
9 a.m.
Young Professionals Network
12 p.m.
Location: Evolution Craft Brewing Public House
July 24
Marketing and Media Network
12 p.m.
July 26
At Large Council Meeting
11:30 a.m.
Location: Avery Hall Insurance