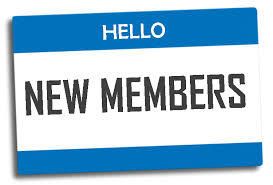 Deeply Kneaded Massage Therapy
Rep: Jamie Walker
601-D East Naylor Mill Rd
Salisbury, MD 21804
410 677-4675
jamielmt@deeplykneadedmt.com
deeplykneadedmt.com
Licensed in the state of Maryland, Jamie Walker specializes in Therapeutic Massage. Offering Swedish, Deep Tissue, Hot Stone, Massage Cupping, and Deepfeet Bar Therapy, sessions are customized to every body in need of therapeutic touch.
Referred by: Cindy Feist, Women Supporting Women
Gateway Subaru
Rep: Andrew Hasenkopf
30275 Winner Blvd.
Delmar, MD 21875
410 896-3800
443 359-5107
andrew.hasenkopf@gatewaysubaru.com
www.gatewaysubaru.com
Subaru Dealer offering both new and pre-owned, with full service department
getmeadj.com
Rep: Frank Willingham
1101 Camden Ave
Box 183A
Salisbury, MD 21801
240 427-7434
frank@getmeadj.com
getmeadj.com
We provide professional DJ and event entertainment services at an affordable price! We also train up and comming DJs as well as sell them the tools to be successful.
Gorgeous! Salon
Rep: America Llamas
601-D East Naylor Mill Rd
Salisbury, MD 21804
410 677-4675
salongorgeous@yahoo.com
Offering all haircare and massage services with a higher level of customer service in a relaxing atmosphere.
Referred by: Cindy Feist, Women Supporting Women
The Greene Turtle / Salisbury
Reps: Nick Kegg & Eryn Casalano
2618 North Salisbury Blvd. #320
Salisbury, MD 21801
410 860-9991
410 860-2617
nkegg@thegreeneturtle.com
www.thegreeneturtle.com
A full service restaurant and sports grill offering specials, fun and sports.
Habanera Consulting
Rep: Henriette den Ouden
2916 Whitehaven Rd
Tyaskin, MD 21865
410 873-2953
hdenouden@habanerafarm.com
We are a small business ourselves with over 25 years of experience in compensation and employee growth concerns. Our mission is to support small companies and help them to increase their profitability through smarter and effective compensation.
Kamerica Hair Braiding, LLC
Rep: Leonel Richie Njike Lowoue
2300 N. Salisbury Blvd, Ste # B 101
Salisbury, MD 21801
410 394-7231
kamerica.braid@gmail.com
Newest addition to the Center at Salisbury offering hair braiding services. These include sengalese/ kinky twists, cornrows, french/ goddess braids, micro/tree braids, sew-in, etc.
Referred by: Marvin Blye, Caton & Blye, LLC
MA CArRES
Rep: Kim Barcikowski
PO Box 8035
Salisbury, MD 21802
410 286-2472
443 530-9705
office@macarres.com
macarres.com
Built on integrity, we provide quality services for reasonable prices. Inspectors have 20 years experience each with most having careers as former firefighters. We provide Tandem inspections (2 or more inspectors per site) to provide you with better service and less onsite time. (more man hours then other inspection companies). Veteran Owned, Licensed and Insured. We service Maryland and Delaware. Services include: Home Inspection: Licensed in Maryland and Delaware, Lead Inspection: Accredited in Maryland, Radon: Nationally Certified through Rutgers University, 203K Consultant: All areas Mold: All areas.
MEGA ~ Marketing Entrepreneur Growth Alliance
Rep: Vance Morris
210 Marlboro Ave. Ste 31
Easton, MD 21601
410 924-4684
vance@delivernow.com
deliverprofitsnow.com
Offering to small and large companies alike an opportunity to grow their business through marketing properly. The E-Learning Marketing System was specifically created to provide all small business owners with the tools, resources and support they need to accomplish both of these goals. We help you target your ideal client, understand exactly what they want when they make their decision to buy, and create compelling marketing messages that enable you to out-market and out-sell your competition. We even provide you with "done-for-you" marketing and advertising examples that are proven and tested to get real-world results.
Old West Steakhouse
Rep: Martin Sanchez
810 Beaglin Park Drive
Salisbury, MD 21804
410 548-5775
410 548-5944
oldwest1889@aol.com
Serving the finest cuts of beef in Maryland, Old West Steakhouse is the perfect place to enjoy the best steak Salisbury has to offer. We are committed to satisfying our customers with great food and excellent service. We offer a wide variety of delicious dishes for Lunch and Dinner. Whatever you're in the mood for, you can find it here!
Phoenix House, Inc
Rep: Victoria Johnson
1610 Lavele Ct.
Salisbury, MD 21804
703 283-4658
703 243-7956
vjohnson@phoenixhouse.org
phoenixhouse.org
Since 1962, Phoenix House Mid-Atlantic has served more than 30,000 individuals struggling with substance abuse. Formerly known as Vanguard Services Unlimited, we joined forces with Phoenix House in 2010 to become Phoenix House Mid-Atlantic and continue to be one of the foremost treatment centers in the region. Our treatment facilities, located in Virginia, also serve clients from Maryland, Washington, D.C., Delaware, West Virginia, Pennsylvania, and North Carolina. Our nationally accredited programs provide outstanding residential, transitional, and outpatient treatment with gender-specific programs available for both adults and adolescents
Rodney Long Properties
Rep: Laura H. Brittingham
217 Maryland Ave.
Salisbury, MD 21801
410 548-7629
410 347-6315
longrentalproperties@yahoo.com
rodneylongproperties.com
We pride ourselves in helping every student find a house that perfectly fits their needs, turning every house into a home. Providing housing to Salisbury University Students since 1994, we want to make our hometown your hometown. We love that 'small town' feeling with our community-centered Off Campus Housing, well-manicured lawns, and affordable housing. We're people just like you who love where we live and want you to find a place you'll love just as much
Schwartz Orthodontics
Rep: Mallory Eagle
31454 Winterplace Parkway
Salisbury, MD 21804
410 546-0787
410 546-3713
Mallory@SchwartzOrthodontics.com
www.drcarrieschwartz.com
We offer 'Braces for all faces, ' specializing in Invisilign™ braces and ceramic braces. Dr. Schwartz also specializes in Damon System self-ligating brackets. Schwartz Orthodontics sees children, teens, and adults.
WRDE – Coastal TV / My RTV 9
Rep: Bob Backman
18977 Munchy Branch Rd.
Suite 4
Rehoboth Beach, DE 19971
302 703-6104
bobbackman@wrdetv.com
www.wrdetv.com
Serving Delmarva with My Network TV, Retro Television Network, ACC Football and Basketball, The Phillies, and quality local programming. Now adding a new local NBC affiliate.