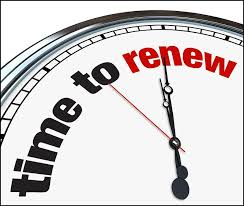 Bendler Realty Corp.
Best Western Salisbury Plaza
Cadista Pharmaceuticals Inc.
Capital City Nurses
Chesapeake Hearing Centers
Robert Cook
Delmarva Chiropractic
Delmarva Discovery Center
Delmarva Document Solutions
Division of Rehabilitation Services
Eastern Shore Water, Inc.
Edward Jones–Kelley Selph
Edward's Marine & Sons, Inc.
Fairfax Properties at Salisbury
Flawless Transitions
GeriEd Consulting, LLC
Green Hill Country Club
Hampton Inn & Suites
Hampton Inn–Salisbury
G. B. Heron & Company, Inc.
Hometown Builders of Delmarva
KCG
Kona-Ice of Greater Salisbury
David MacLeod
Main Roots Coffee
McCrone, Inc.
Mid-Atlantic Lighting Solutions
Sheila Loar/Independent Consultant – Pampered Chef
Peninsula Printing, Inc.
Pond's Edge
Prosperity Home Mortgage
Rotary Club of Salisbury
Salisbury Jaycees Foundation, Inc.
Salisbury Wicomico Arts Council
City of Salisbury
Ken Sehman The Jeweler
Sherwood of Salisbury
Southern Boys Concepts
Sperry Van Ness – Miller Commercial Real Estate
Spicer Brothers Construction, Inc.
Strategic Wealth Management Group, LLC
SURE Public Relations & Marketing
Sushi De Kanpai
Telamon Corporation
James R. Thomas
University Orchard at Salisbury
Susan E. Vickers, DMD, P.A.
WeedPRO
Philip P. Wheatley, CPA
Maranatha Inc.