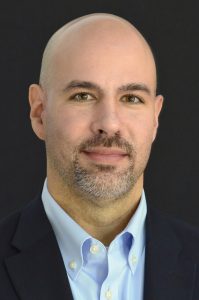 Steve Leonard, Ph.D., MBA, FACHE, President/CEO of Peninsula Regional Health System (PRHS) and Peninsula Regional Medical Center (PRMC), today announced that Dennis Killian, Pharm.D., Ph.D. has been named Vice President of Clinical Operations for the Peninsula Regional Health System.
Dr. Killian, in his new role, is responsible for integrating Laboratory, Imaging, and Pharmacy operations across the system's hospital entities.  Dr. Killian joined Peninsula Regional Medical Center as a Pharmacist in 2004, assuming additional responsibilities as Pharmacy Operations Coordinator in 2005, and Director of Pharmacy in 2009.  He also joined the University of Maryland Eastern Shore School of Pharmacy in 2010 as an Associate Professor of Pharmacy Practice and Administration.
"Dennis brings a wealth of operational experience and clinical knowledge to the position, and is well respected within and outside of the Peninsula Regional Health System," said Leonard.  "His expertise has been recognized through awards such as the Peninsula Regional Medical Center Ed Urban Quality Award, the National Baxter LEAP Award and the Excellence in Pharmacy Award. We look forward to the continued growth and development of our clinical operations under Dennis's expanded leadership role."
Dr. Killian graduated from the University of Maryland (Baltimore) School of Pharmacy, obtaining a Doctor of Pharmacy degree in 1999 and a Doctor of Philosophy in Pharmaceutical Sciences degree, with honors, in 2001.  He is also a member of the Rho Chi Pharmacy Honor Society.