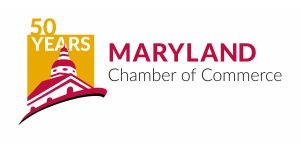 We are writing on behalf of the leadership of the Maryland Chamber of Commerce (the Chamber) and the Maryland Bankers Association (MBA) to reiterate our collective commitment to helping Maryland's small businesses preserve their economic futures.
Since the COVID-19 emergency began, FDIC-insured banks across Maryland, many of which are members of the Chamber of Commerce as well, have been proactively working with their consumer and business clients through a variety of measures to assist their customers including waiving fees, deferring loan payments, offering low or no-interest loans and many other measures to help their clients get through this emergency depending on their specific needs.
There is no one-size-fits-all solution and that's why the MBA has emphasized the importance of contacting your bank so that the best solution can be tailored to meet specific needs and circumstances. For some, the solution may be a payment deferral. For others it may be an increase in a line of credit or a bridge loan until funding from a Small Business Administration (SBA) Economic Injury Disaster Loan, Paycheck Protection Loan (PPP) or other SBA resource arrives.
The SBA's Paycheck Protection Loan program went "live" for small businesses just a little over a week ago on April 3, 2020 and guidance for PPP loans for sole proprietors and independent contractors is forthcoming. After working through implementation and technology issues in the program's first week with the SBA and the U. S. Department of Treasury related to standing up this brand new, massive $350 billion program, nearly every bank (and other SBA lenders) in Maryland is now able to accept and process PPP loan applications. Importantly, PPP funding has begun to flow to small businesses. Banks worked around the clock all of last week and through this weekend in continuing to upload the applications from their clients and, for some banks, from non-clients as well. Applications in the pipeline have increased exponentially every day since the program's launch.
Every day different issues are addressed, and improvements made to the PPP process and related supporting systems. We appreciate the efforts of Maryland's U. S. Senators, members of Congress, Treasury, SBA, small businesses and bankers across the State as we work through this unprecedented environment. The process has not always been a smooth one and the related loan program communications and information are not always immediately available, despite best efforts.
We have heard the concerns of small businesses wishing to receive periodic updates on the status of their PPP applications and where they may be in the "queue." Hopefully the backlog related to the newness of the program and the sheer volume of applications will subside quickly and definitive answers to this question from banks can be provided. In the meantime, the best contact in the bank is your banking relationship officer if you have any questions.
Given the concern, the Maryland Bankers Association has reminded its members of the desire from the small business community for regular communication about the PPP program as well as for specific information about the loan application timeline, if possible. The U. S. Secretary of Treasury Steve Mnuchin, the Trump administration and Congress' public messages reassuring small businesses that if more time for the program or more funding is needed, they will be there. Those messages have been reassuring indeed.
Last week, the Federal Reserve also announced new lending programs, including the Main Street Lending Program, designed to assist businesses when the ramp-up for reopening begins. We applaud these initiatives and stand ready to help Maryland's small businesses navigate these challenging and difficult times. Further, we urge you, if you haven't done so already, to reach out to your bank. Your bank is a great resource to help navigate solutions to best meet your needs.
The Maryland Chamber of Commerce and the MBA are working collaboratively to serve as real-time information resources for Maryland's businesses and banks and we will continue to do so.  Please visit our coronavirus resources at www.mdchamber.org and www.mdbankers.com.