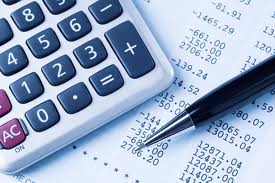 Members of the Wicomico County Council,
The Salisbury Area Chamber of Commerce (SACC)  is a strong proponent of supporting entrepreneurship and innovation throughout our market area.  Job creation is essential to the future health of Wicomico County.
There is ample evidence that locally grown entrepreneurial ventures create jobs that are sustainable and  better paying than "imported" jobs.  Such new ventures become customers of and vendors to our existing businesses, providing local solutions to local needs and wants.  They add to and solidify the economic fabric of our community.  Furthermore, when properly incubated and funded, such entrepreneurial ventures grow faster, become stronger, and last longer.
We are delighted to note that the County Executive's proposed budget includes $250,000 to support entrepreneurship in Wicomico County.  The SACC applauds the County Executive for his willingness to invest in business, and therefore, job creation.  We urge the County Council to give this small but critical investment in entrepreneurship the most favorable consideration possible.
Respectfully submitted,
Memo Diriker                                                   Ernie Colburn
President, SACC                                               Chief Executive Officer, SACC