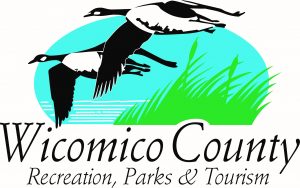 SALISBURY, MD – Registration is open for Little League Challenger, an adaptive baseball program designed to provide individuals with mental and physical challenges the opportunity to participate in a Little League environment structured to their abilities.
With the goal of providing an opportunity for everyone to play, there are two divisions. Little League Challenger Division is for players ages 4-18, or up to age 22 if the individual is still enrolled in school. Senior League Challenger Division is for players age 15 and above, with no maximum age restriction.
Players from Maryland District 8 (Wicomico, Worcester and Somerset counties) can register for this program. There is no fee to participate.
Opening Day is scheduled for Saturday, May 8. Typically, games will be played on weekends during May and June at Henry S. Parker Athletic Complex's newest field, Field 7 ½.
The program is also looking for Buddies. Buddies are volunteers that protect the Challenger players and assist with batting, fielding and running the bases, but only as needed. High school students, Boy/Girl Scouts and other athletes make great buddies. Buddies should be at least 9 years of age.
Registration is open for both Buddies and players now through March 31. Register online at www.WicomicoRecandParks.org, in person at the Wicomico Civic Center Box Office (500 Glen Ave., Salisbury, MD 21804; Monday-Friday, 9 a.m.-6 p.m.) or at a local Little League. For more information, contact Brian Workman at 410-548-4900, ext. 105, or email bworkman@wicomicocounty.org.
Our highest priority is the health and safety of our program participants. All programs are subject to change. Updates will be shared with the press, as well as posted to department websites and social media outlets.