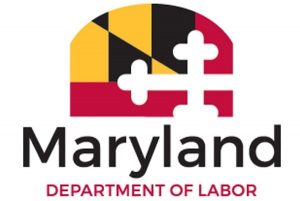 Salisbury, MD – April is Second Chance Month and The Maryland Department of Labor, Lower Shore Re-entry Program is hosting a Re-entry Job & Resource Fair in each county.
Tawanda Redding, MD Labor ReEntry Navigator and Keisha Shreeves, Regional Reentry & Transition Services Specialist with DPSCS Eastern Correctional Institution, are recruiting employers and resources to provide information related to résumé assistance, federal bonding, vocational training, employment opportunities, housing, health care, mental health services, substance abuse programs, and other local resources.
The first fair will be held on April 6 at the Wicomico Public Library from 12pm-5pm, followed by the Crisfield Library on April 12 from 9am-1pm and Worcester County Library on April 25 from 10am-5pm. The deadline for registration is March 25, 2023.
If you would like to participate or be a sponsor for this event, please contact Tawanda Redding at Tawanda.Redding@maryland.gov, cell: 443-915-8563 or Keisha L. Shreeves at Keisha.whittington@maryland.gov, cell: 443-204-2634.